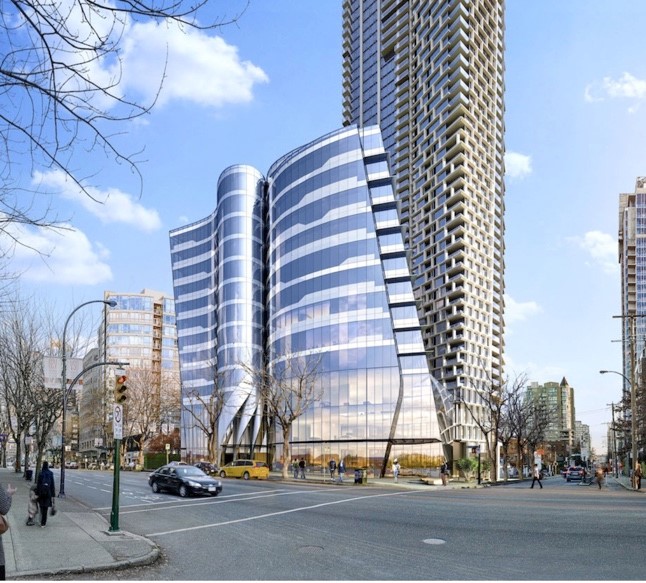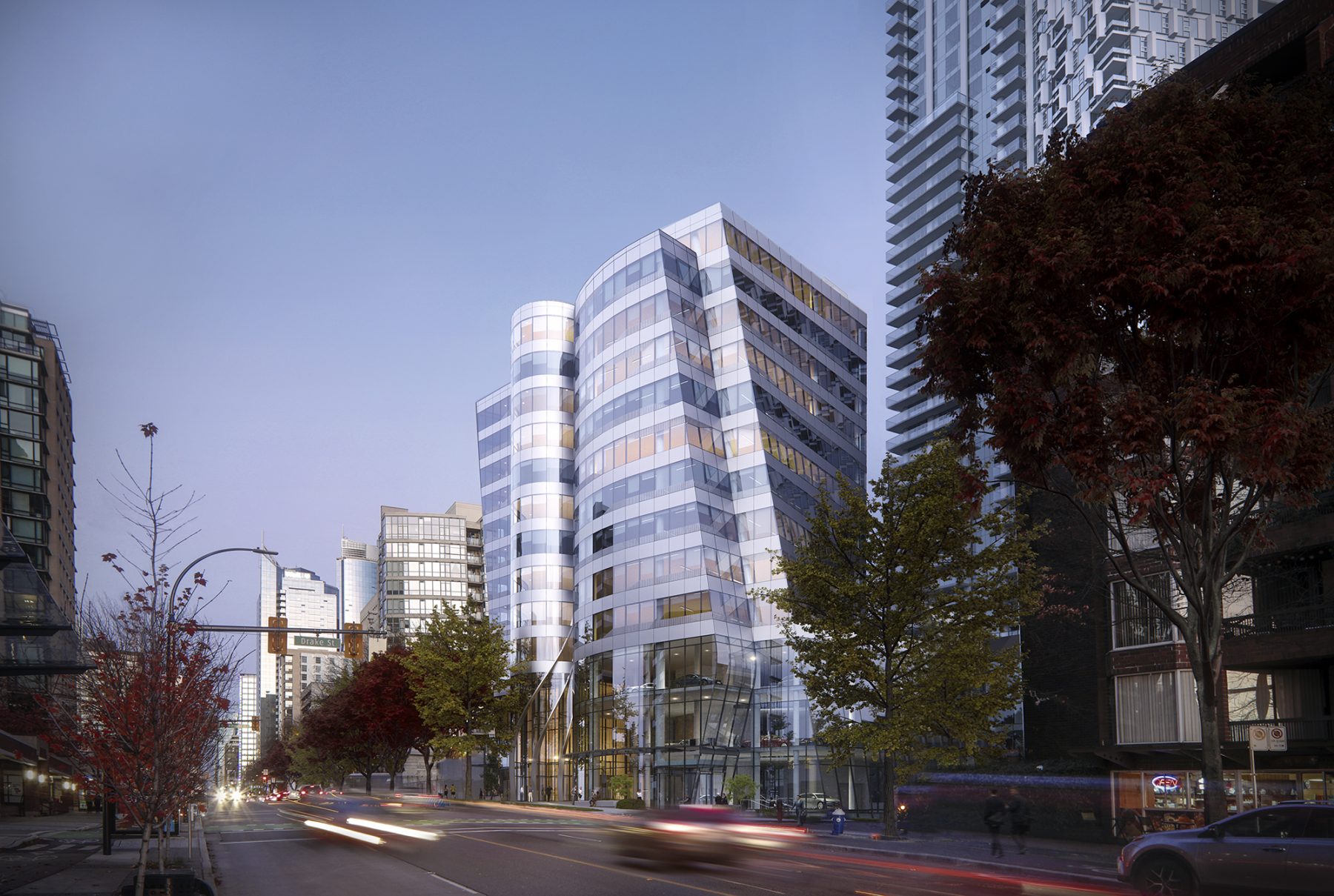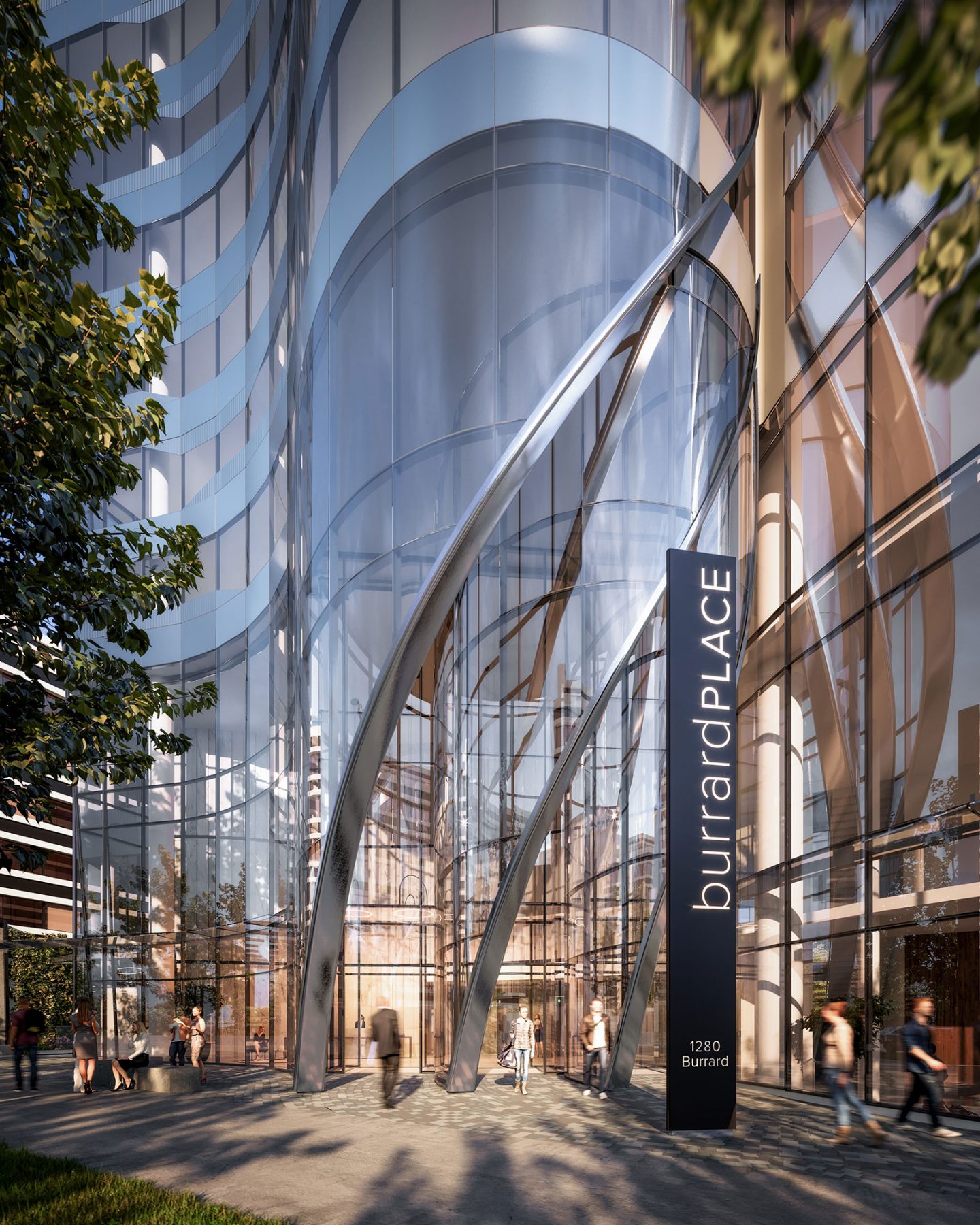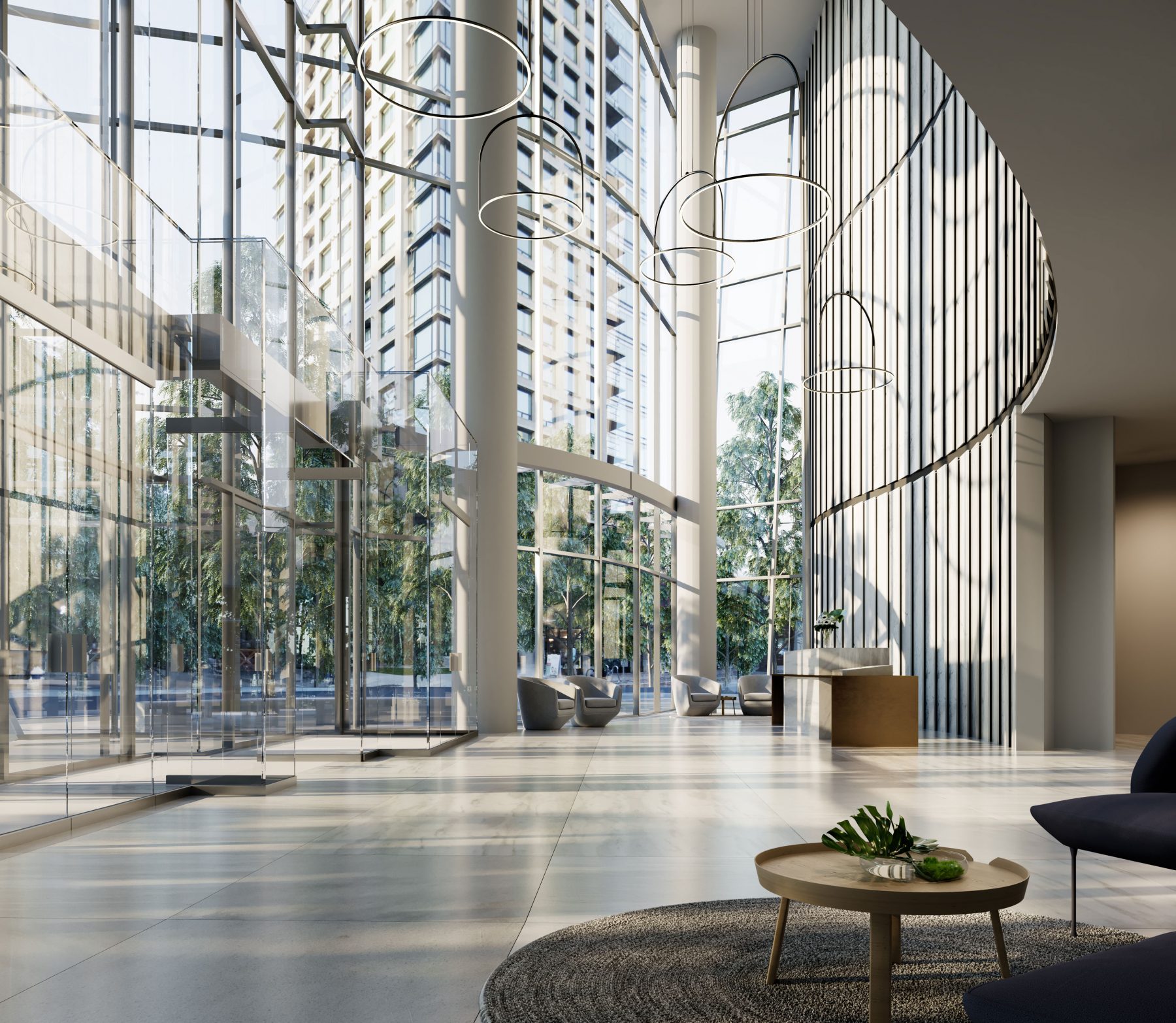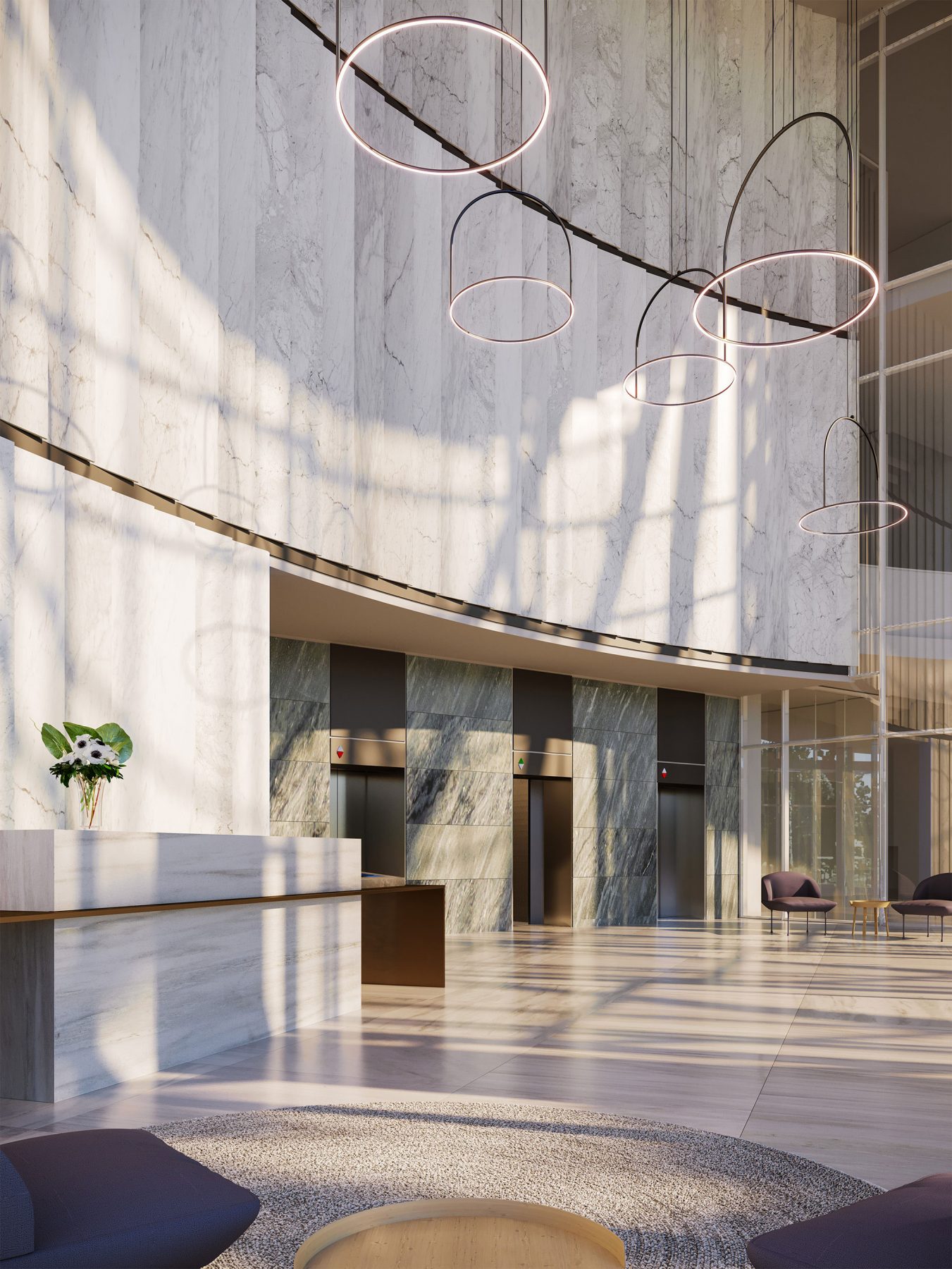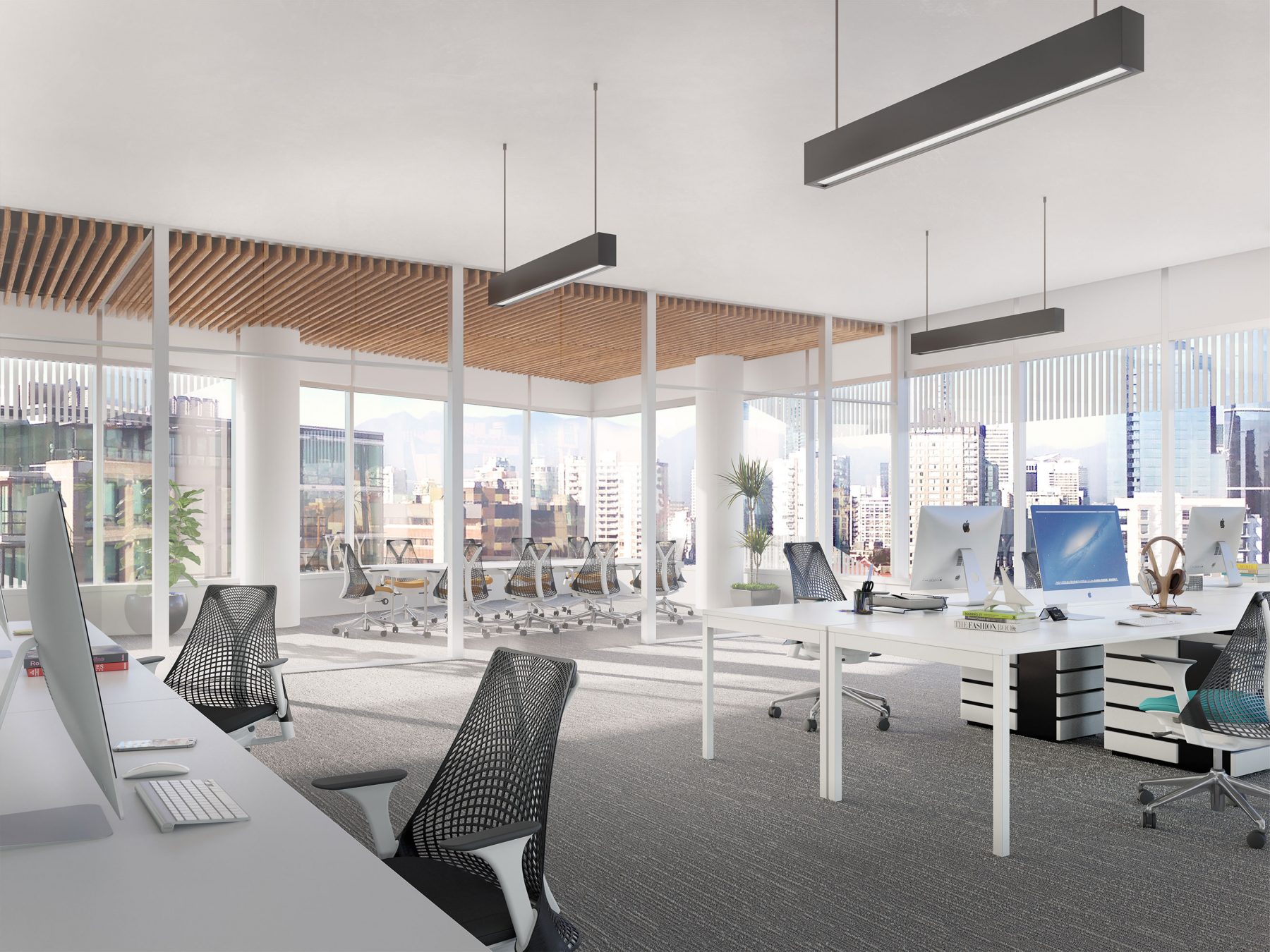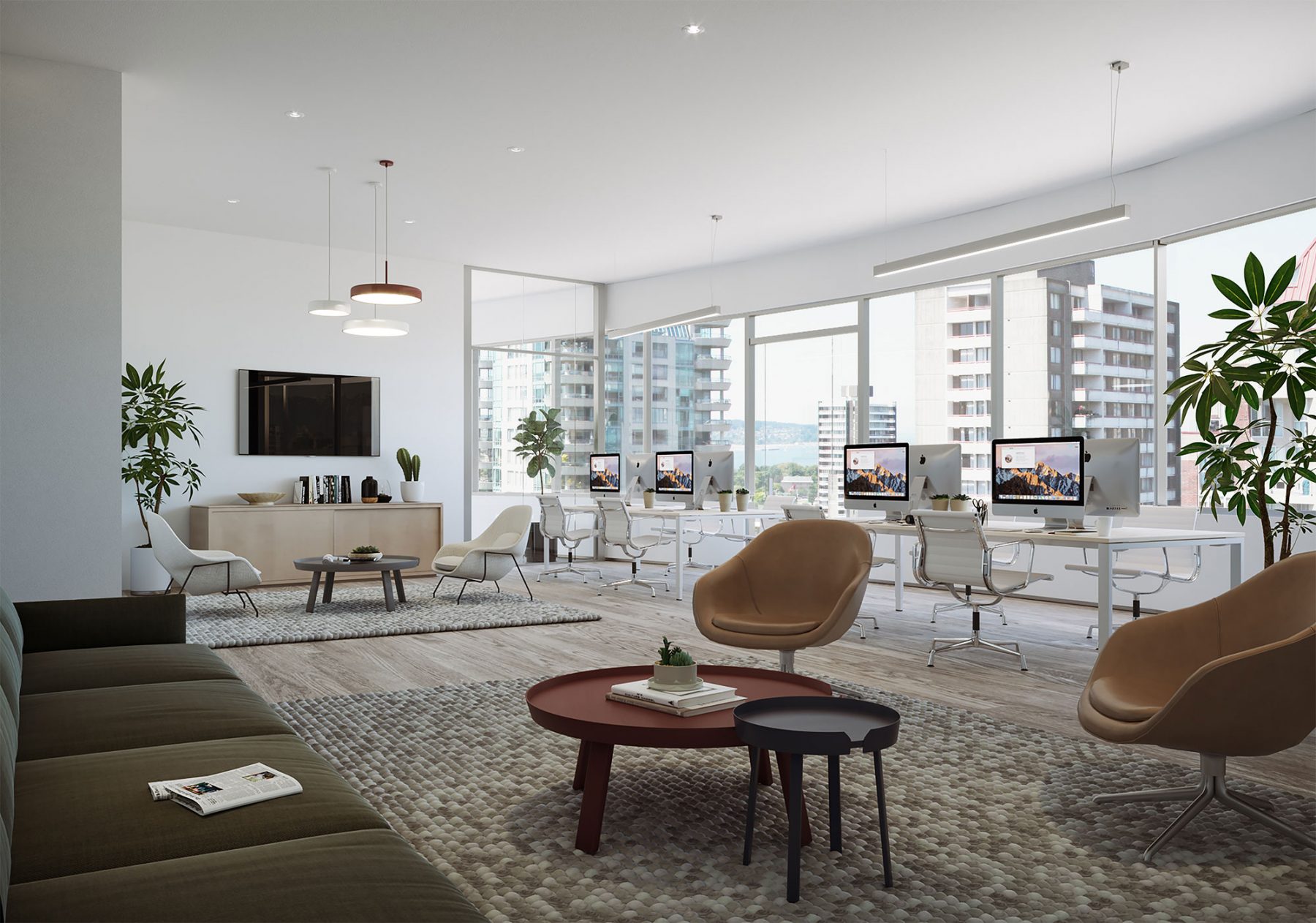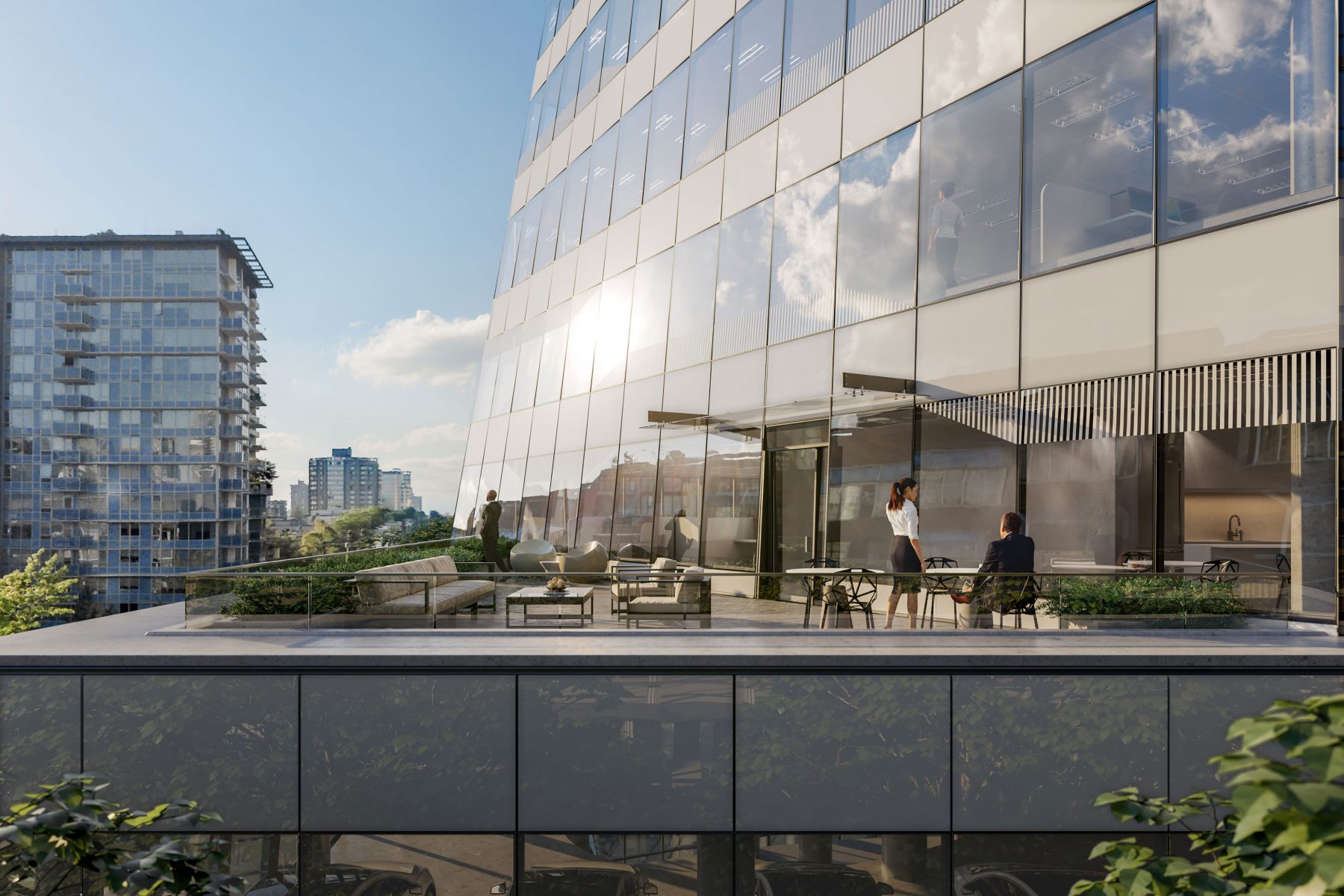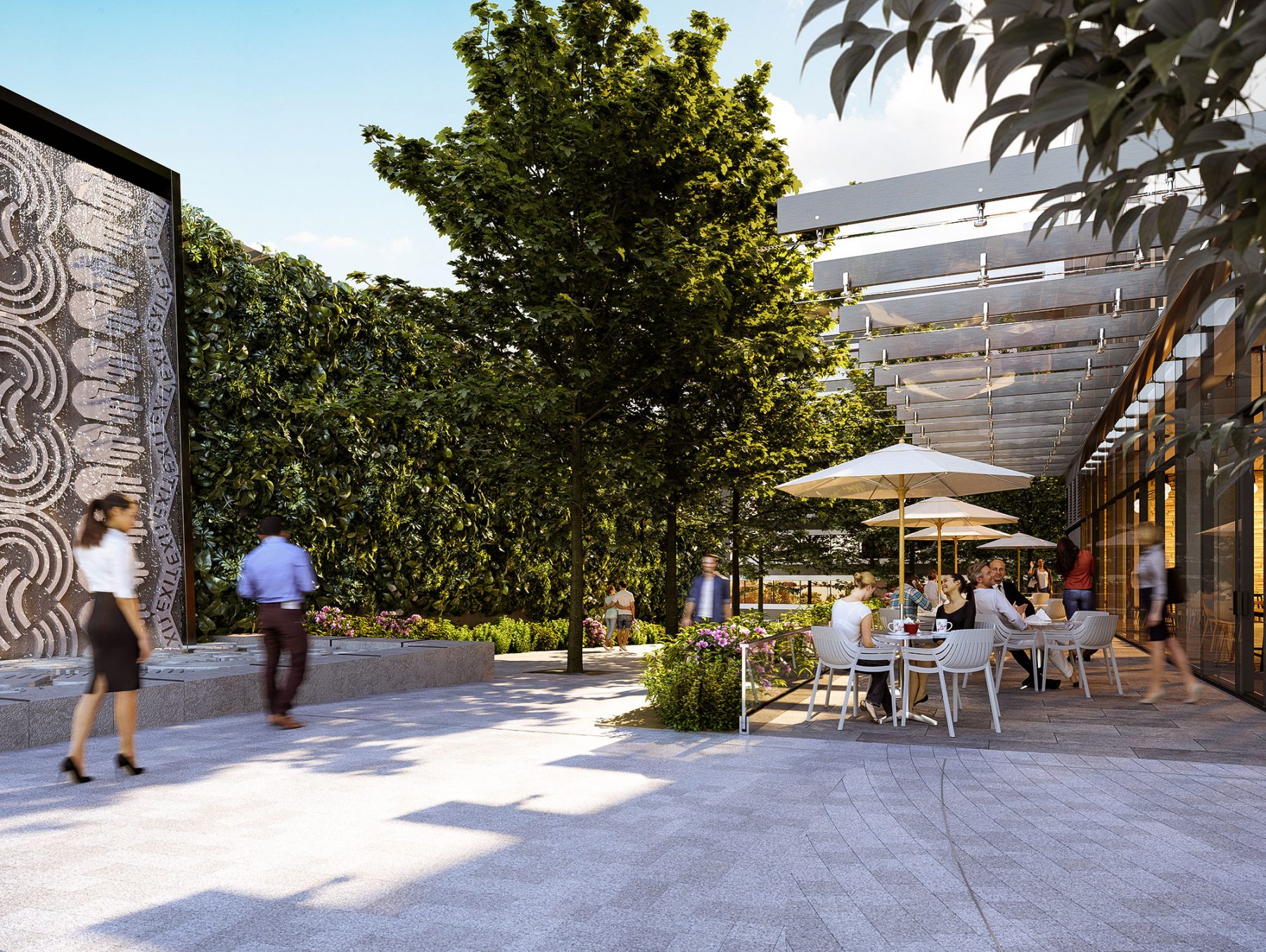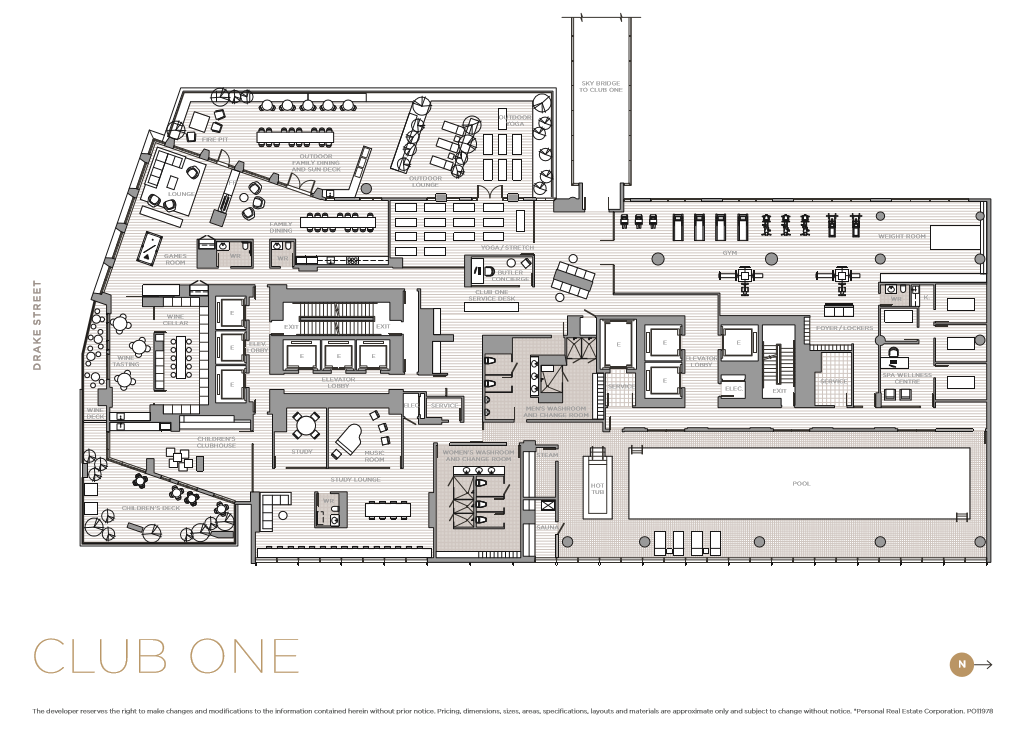 Location: Vancouver
Type: Office
Address: 1280 Burrard Street, Vancouver, BC
Designed by the late Bing Thom, the Offices at Burrard Place is an architecturally significant 13-storey concrete and glass building that combines stunning architecture, a premium downtown location, expansive open floor-plates and an unmatched tenant amenity package.
BASE BUILDING/INTERIOR FINISHES
• 13-storey concrete and glass structure
• Over 130,000 square feet of total floor space
• 14,000 square foot floor plate
• Floor-to-ceiling perimeter glazing
• 11-foot slab-to-slab ceiling heights
• Floor-by-floor controlled access
• Open painted ceilings
• Exposed concrete flooring
• Powered roller blinds on windows
• Power distribution on each floor
• Separate demised washroom facilities on each floor
• Drywall prepped for paint
COMMON AREAS
• Dramatic curved glass façade
• Spacious three-storey lobby with glass, stone, and wood accents
• Hallways feature wood-slat ceilings with integrated LED lighting, stone details, oversize wood veneer doors and art walls
SUSTAINABILITY
• LEED Gold Certified.
• High-efficiency fixtures that reduce water consumption by more than 30%
• Low-volatile organic compound (VOC) building materials to support superior indoor-air quality where suitable
DIGITAL CONNECTIVITY
The Offices at Burrard Place have been recognized with a Silver Wired Score Certification signifying best-in-class, resilient digital infrastructure that will support digital business activities today and into the future.
CLUB ONE ACCESS
The most extensive array of luxury services and amenities ever attached to an office building. Club One is comprised over 30,000 SF of first-class amenity space including a private dining
area, fitness centre, and lap pool.
GROUND LEVEL AMENITIES
Outdoor green space surrounding building including a mews, green walls, fountain, and outdoor patio and seating areas.
BUILDING COMMON AREAS
Outdoor terrace, lunchroom, lounge and boardroom on the 4th floor.
END-OF-TRIP-FACILITIES
Bike storage, washrooms, showers, and lockers.
Visit http://1280burrard.ca  for more information
Available Space
Space
Type
Rentable Area
Basic Rent
Additional Rent

*

Total Rent includes management fee and excludes GST.

Total Rent
Availability
For Commercial Leasing Enquiries contact Luke Moran