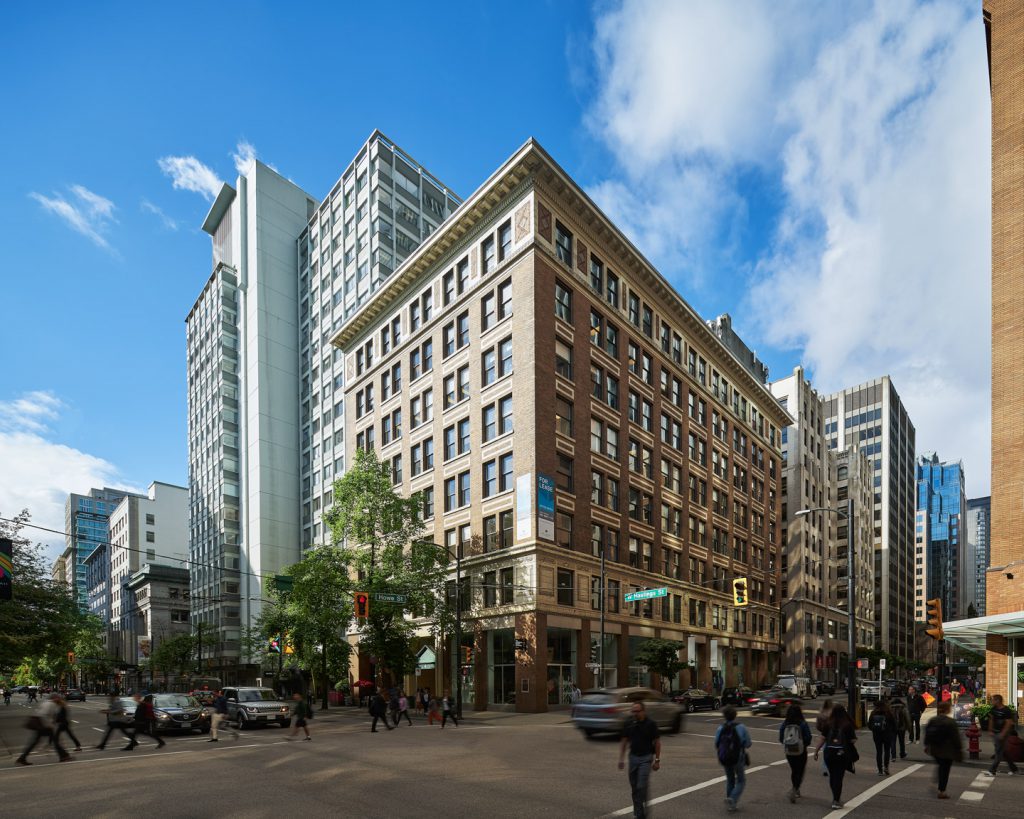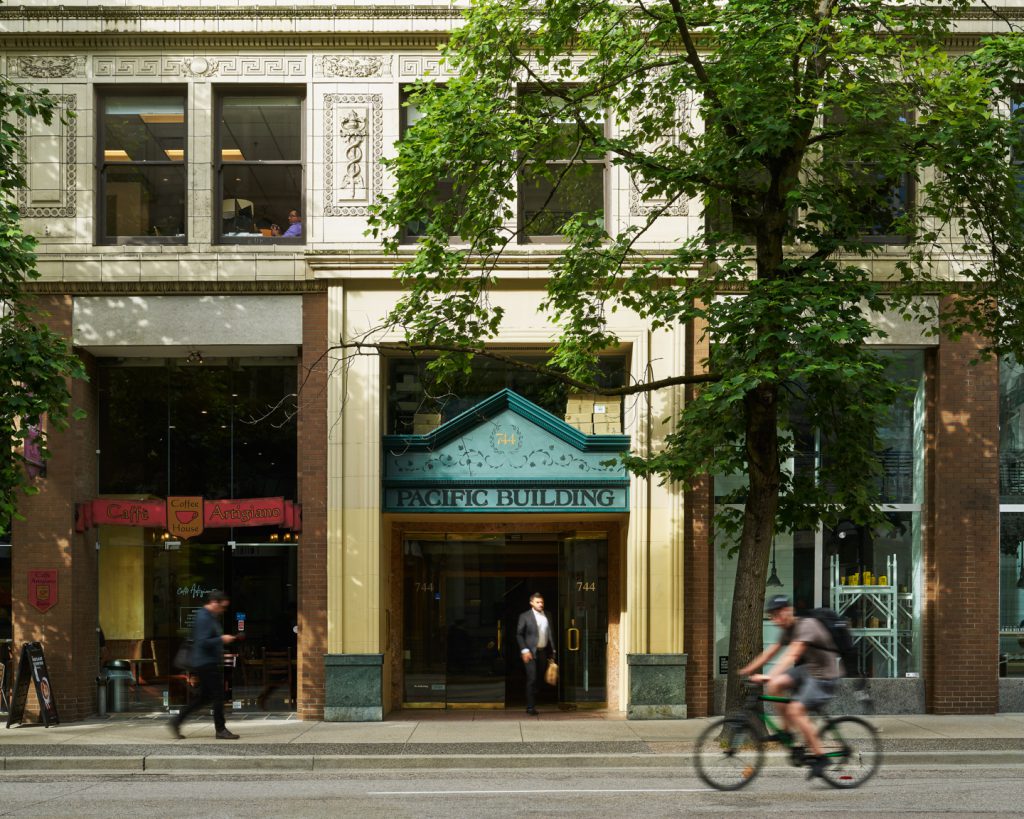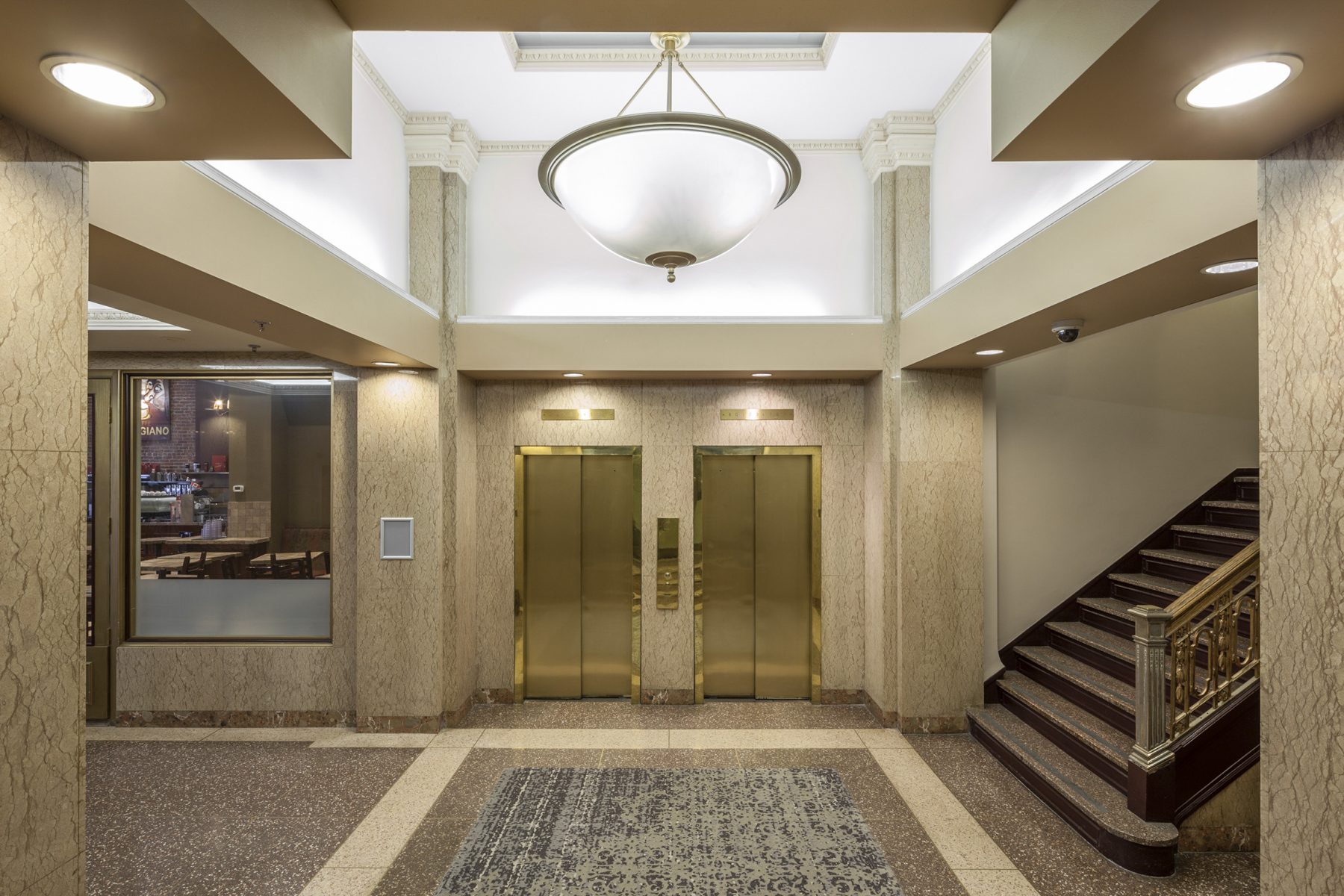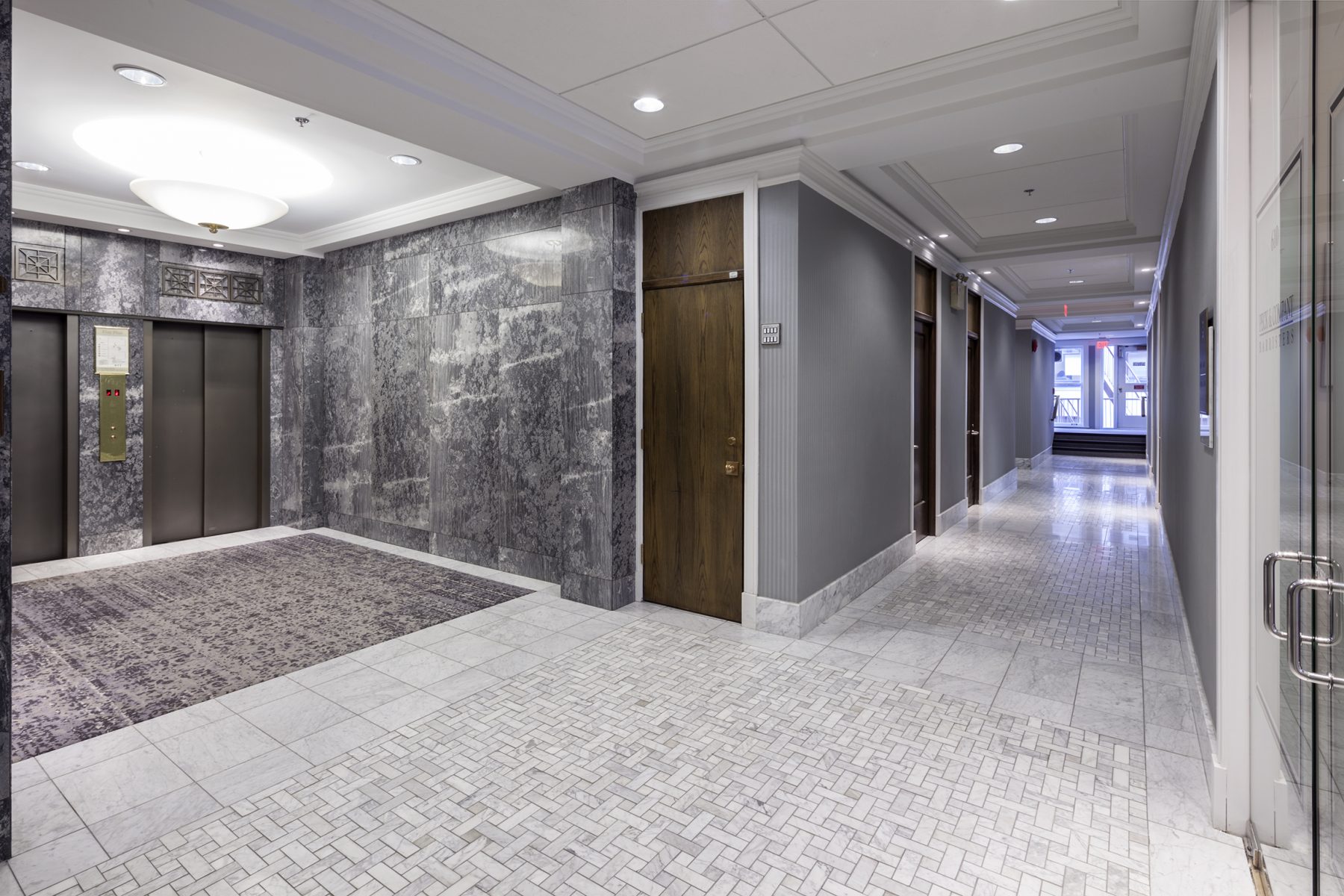 Location: Vancouver
Type: Office
Size: 72,500 sq ft.
Address: 744 West Hastings Street, Vancouver, BC
The Pacific Building at 744 West Hastings Street is situated at the Southeast corner of West Hastings and Howe Streets. Located in the heart of downtown this building is close to public transit (Canada Line, SkyTrain, West Coast Express and Seabus), major hotels, shopping & office complexes. There is plenty of convenient parking in the area. Bicyclists will appreciate the bike lock-up, day use lockers and showers in the basement. There is a free common area boardroom for tenant use. The building also offers basement storage and recycling. The building was BOMA Go Green Certified in May 2006. HVAC in all suites. Retail tenants include Breka Bakery, The Abnormal Beauty Company, Bang & Olufsen and SUNZEN Art Gallery.
Photography: Andrew Latreille & Derek Lepper
Available Space
Space
Type
Rentable Area
Basic Rent
Additional Rent

*

Total Rent includes management fee and excludes GST.

Total Rent
Availability
114
Office
343sf
$25psf
$16.10psf
$1,217
Immediately
744 West Hastings
Beautiful heritage office space with modern improvements. Space includes operable windows, modern roller blinds, LED lights and laminate flooring. 
Basic Rent: $25 PSF (NNN)  Additional Rent: Tax and operating costs (2022 est.) $16.10 plus 6% of Basic Rent for the Management Fee.
Floorplan (PDF)
501
Office
821sf
$25psf
$16.10psf
$2,558
Immediately
744 West Hastings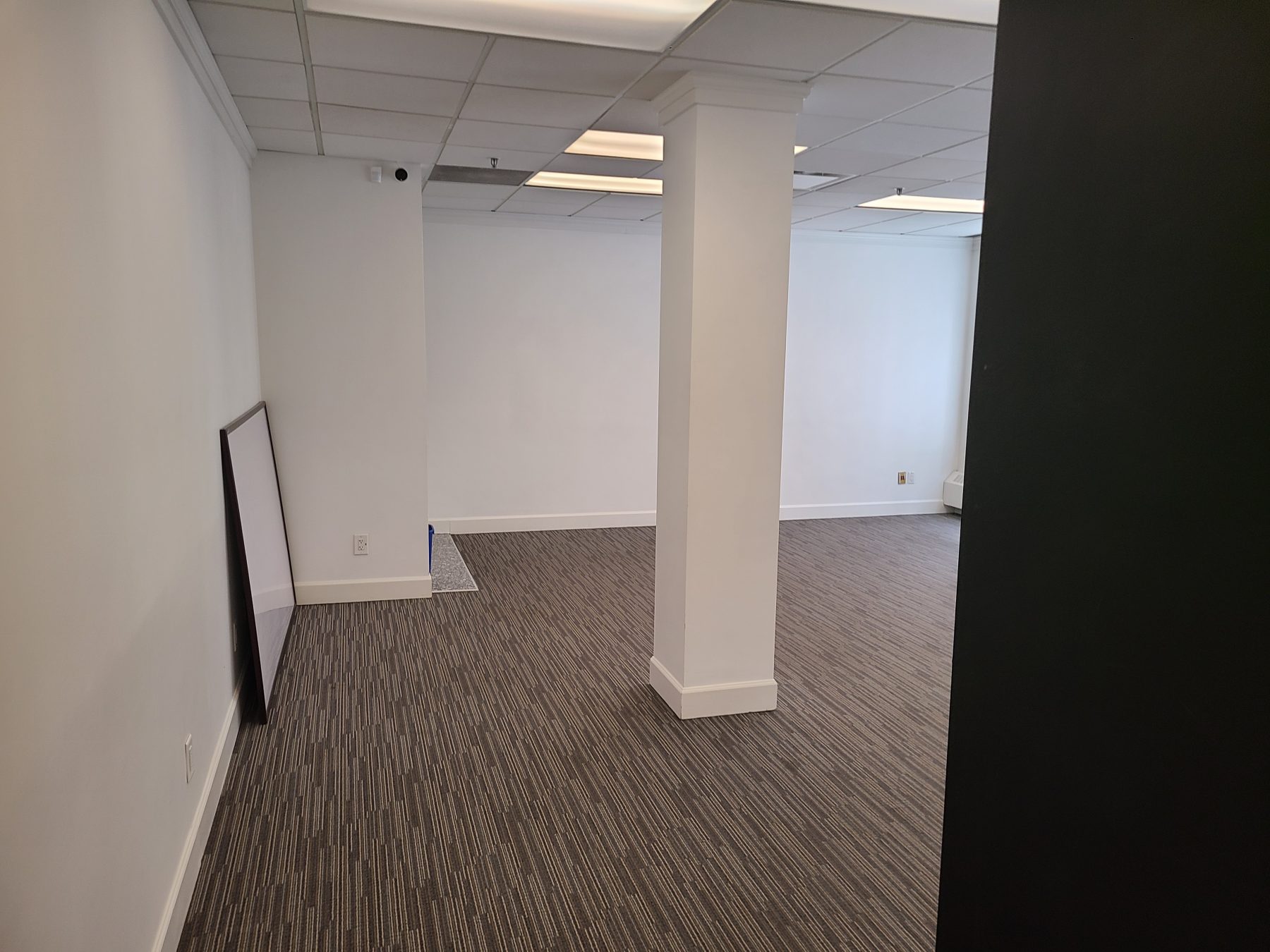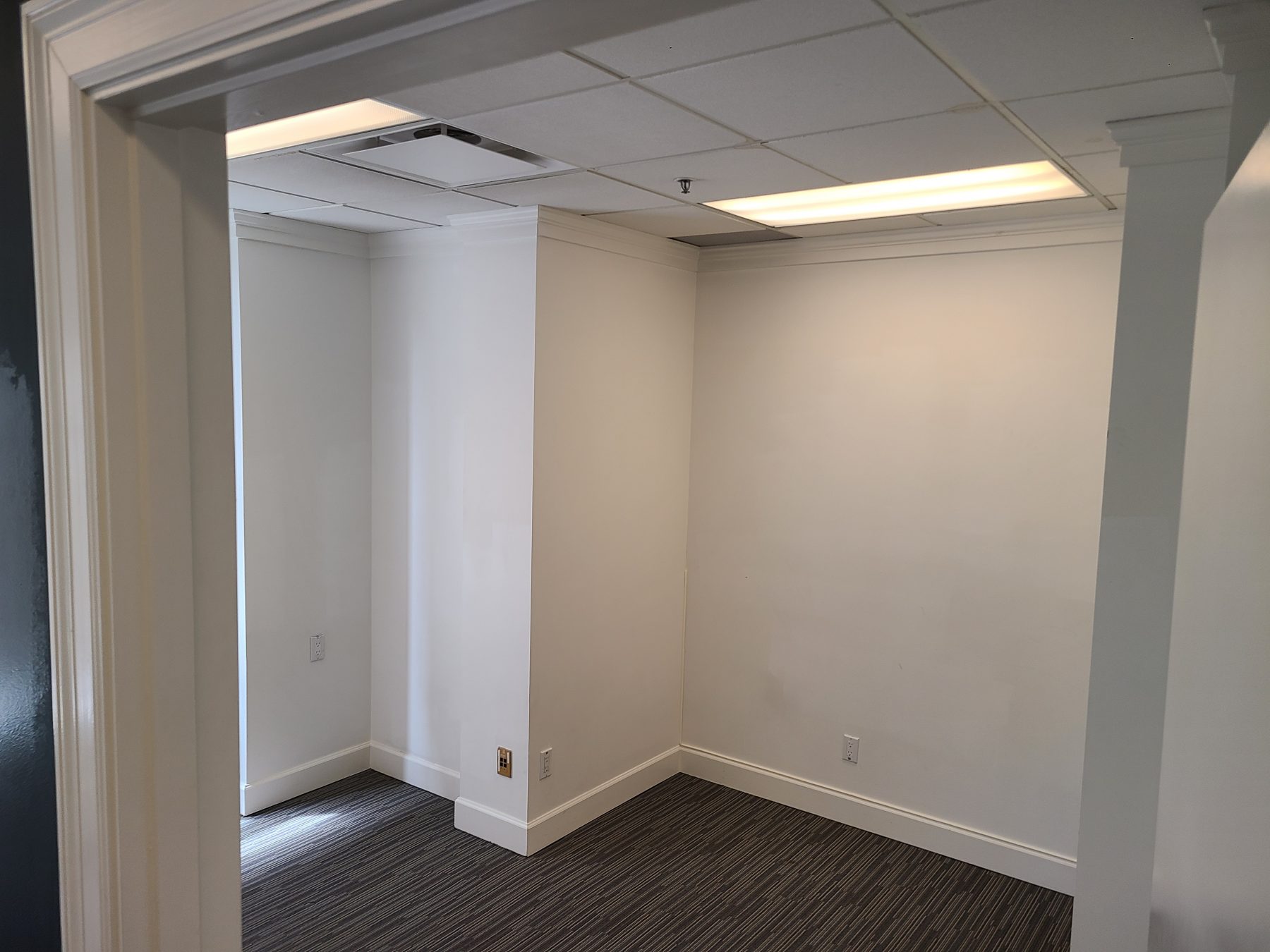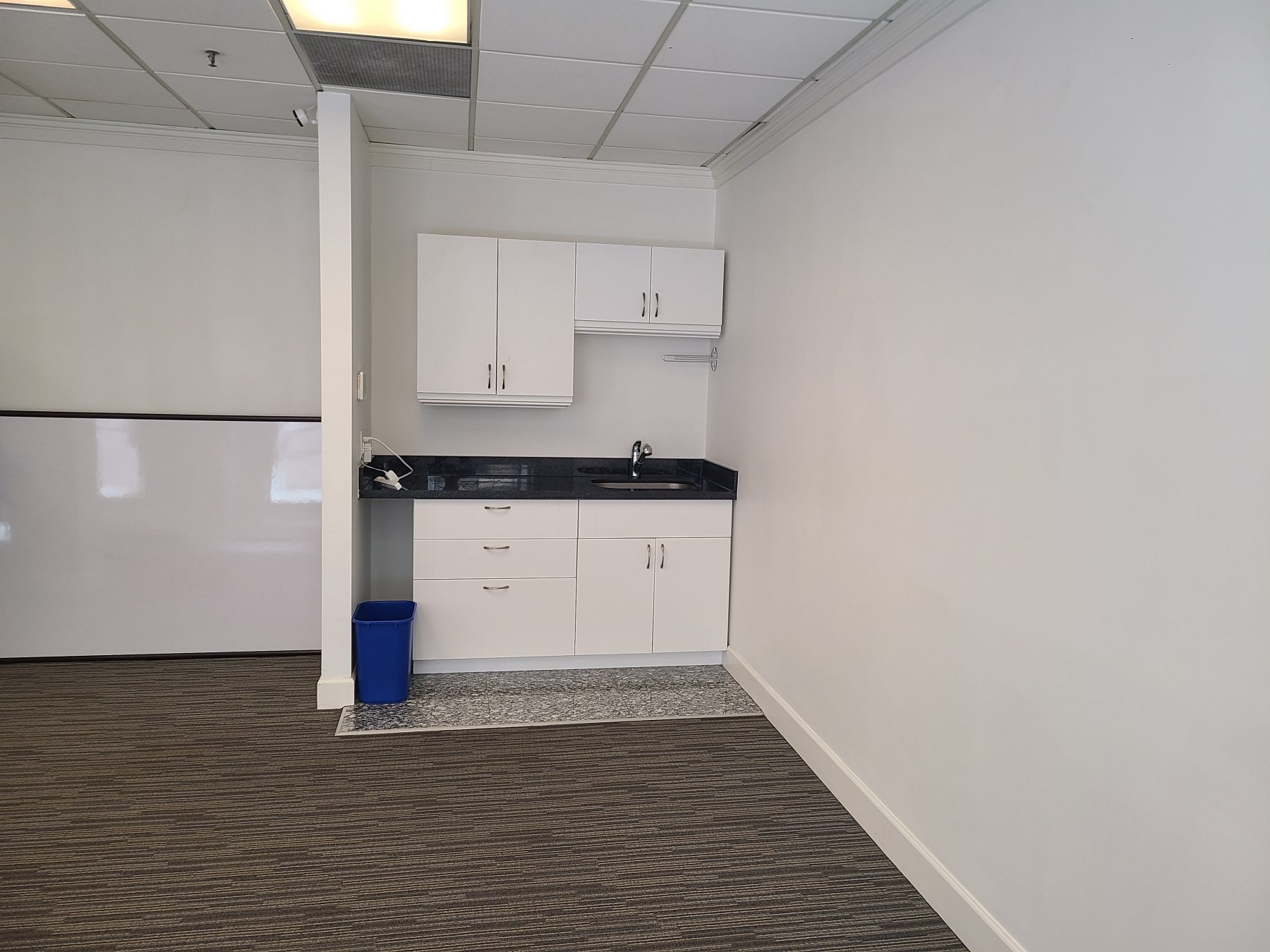 chevron_left
chevron_right
OFFICE FOR LEASE in a well-kept heritage building in the heart of downtown Vancouver
Suite 501 at 744 W. Hastings currently features open layout with one office space (potential for expansion to 1,200 + SF)
Recently upgraded with modern kitchenette area featuring granite counter tops and modern cabinets
With newer carpet tiles
BUILDING HIGHLIGHTS
24 hour building access
Bicycle Storage
Gym
End-of-trip facilities
Two (2) new passenger elevators
Within walking distance to public transit (Canada Line, SkyTrain, West Coast Express and Seabus), shopping, restaurants and many downtown amenities
Floorplan (PDF)
525
Office
1,739sf
$25psf
$16.10psf
$3,840
October 1, 2022
744 West Hastings
BUILDING HIGHLIGHTS
* 24 hour access
* Bicycle Storage
* Gym
* Shower Facilities
* Two (2) new passenger elevators
* Close to public transit (Canada Line, SkyTrain, West Coast Express and Seabus)
Floorplan (PDF)
For Commercial Leasing Enquiries contact Luke Moran