402 - 602 West Hastings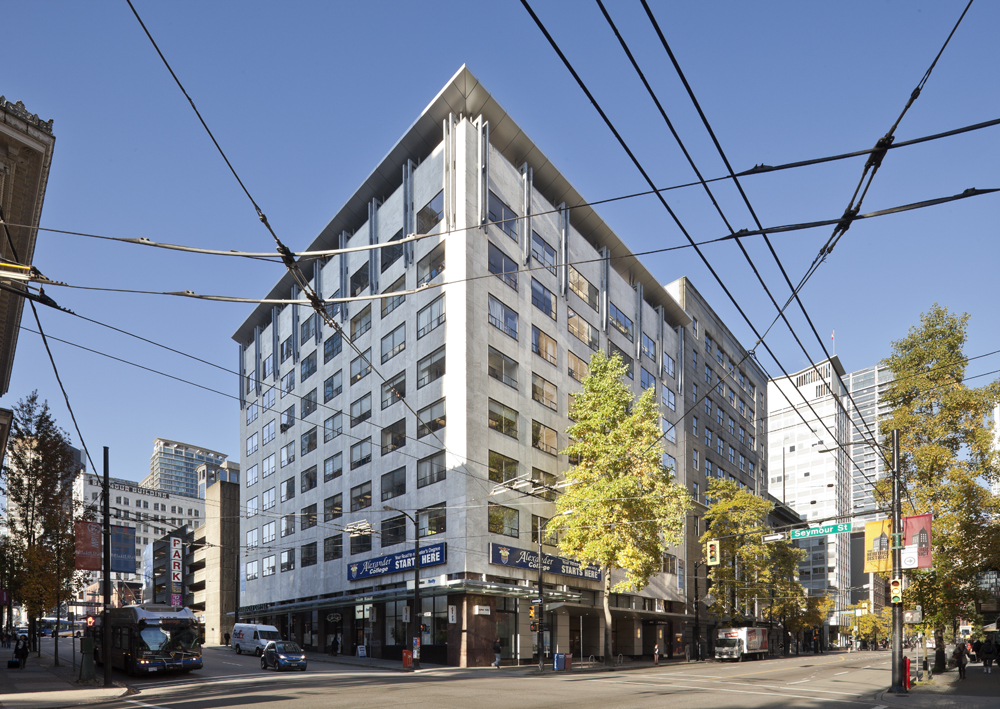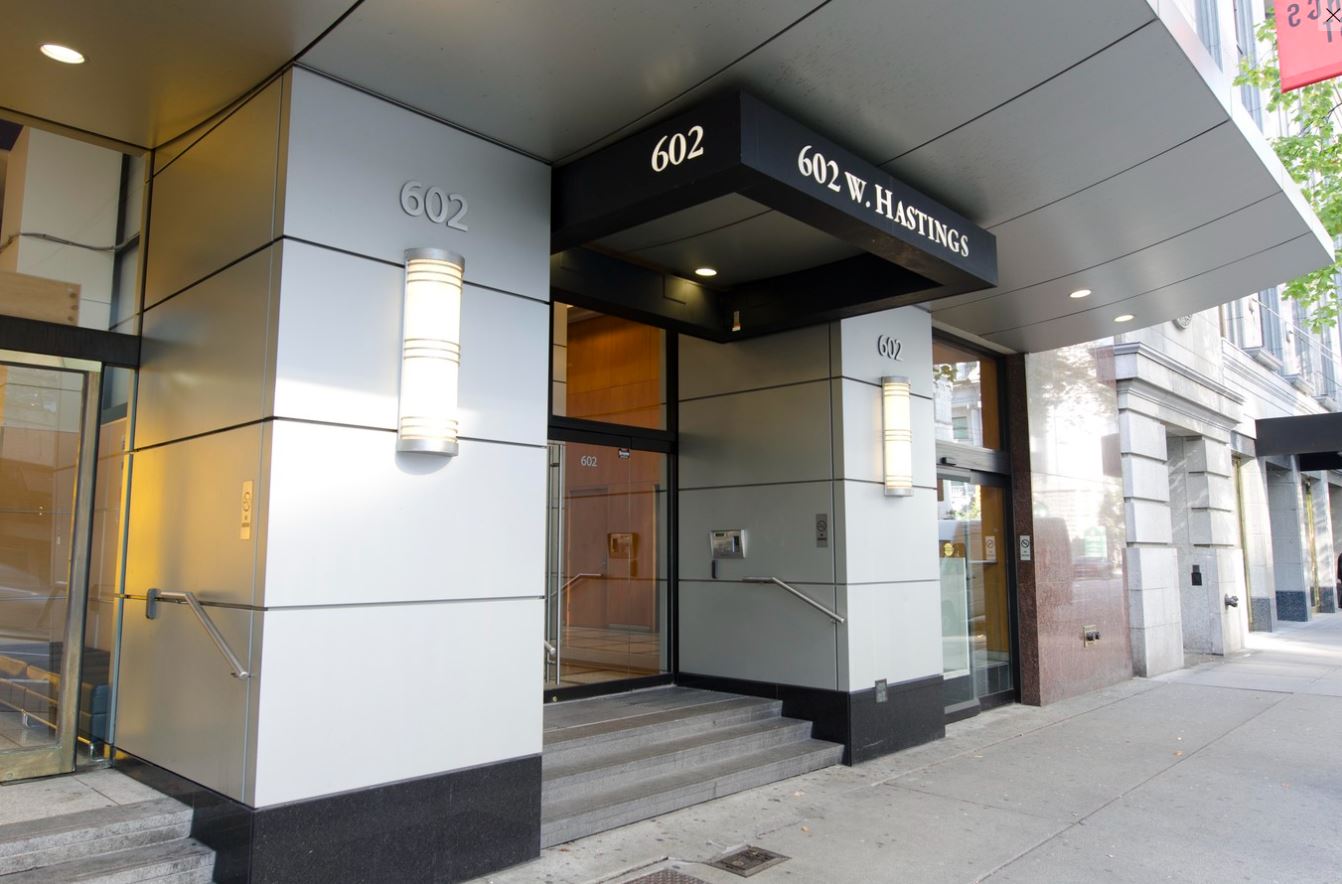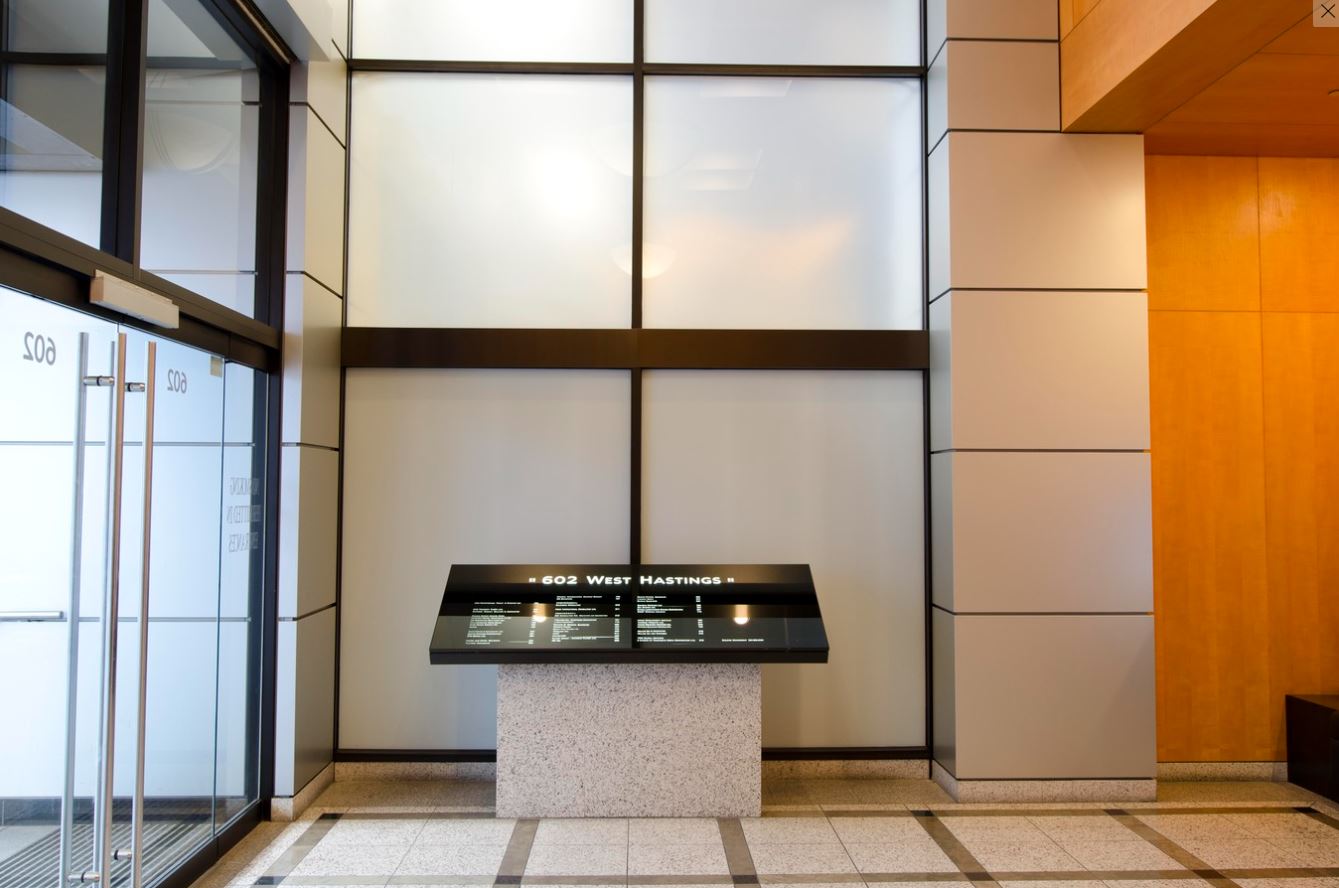 Features
UNIT
• Open ceiling with pendant lighting
• Carpet tile
• Updated kitchen with stainless steel appliances, white stone countertops, and modern cabinets
• Large operable windows with roller blinds
LAYOUT: one private office, kitchenette, and large open workspace.
BUILDING
Extremely well-located in Vancouver's Central Business District. 5-minute walk to Waterfront Sky Train Station
Features a generous lobby, two passenger elevators & wheelchair access
Security card access
Flexible office layouts & operable windows
Air-conditioning on most floors
High-speed fibre optic internet.
Building Description
This landmark property is steps from Waterfront Skytrain Station, ideally situated on the corner of Hastings and Seymour Street in the heart of Downtown Vancouver. The property is a short walk from many major transportation routes, restaurants, and shopping areas. Neighbourhood amenities includes Trees Organic Coffee, Shoppers Drug Mart, Chopra Yoga, Simon Fraser University, London Drugs, Gotham Steakhouse and Starbucks.
Building Size:
74,204 ft²
402 – 602 West Hastings
602 West Hastings Street, Vancouver, BC, Canada
Download & Contact Information