Kenneth Chan | Urbanized Vancouver
July 10, 2019
In a public meeting on Tuesday, Vancouver city council unanimously approved a rezoning proposal to build a new 32-storey office tower that replaces the former location of the Canada Revenue Agency in downtown.
The proposal for 1166 West Pender Street, where an older 15-storey office building is currently located, was submitted by local developer Reliance Properties, and designed by Toronto-based Hariri Pontarini Architects and IBI Group.
Since the application was formally filed to the city last fall, some slight revisions were made to the design in terms of its size.
One additional office level was included, increasing the number of floors from 31 storeys (388 ft) to 32 storeys (399 ft), and the total floor area from 349,000 sq. ft. to 361,000 sq. ft. The resulting floor space ratio density on the 18,600-sq-ft property is 19.37 times the size of the lot.
The entire top level is dedicated as 8,900 sq. ft. of indoor amenity space for the building's tenants. The ground level also includes 5,700 sq. ft. of commercial space that is intended as a restaurant.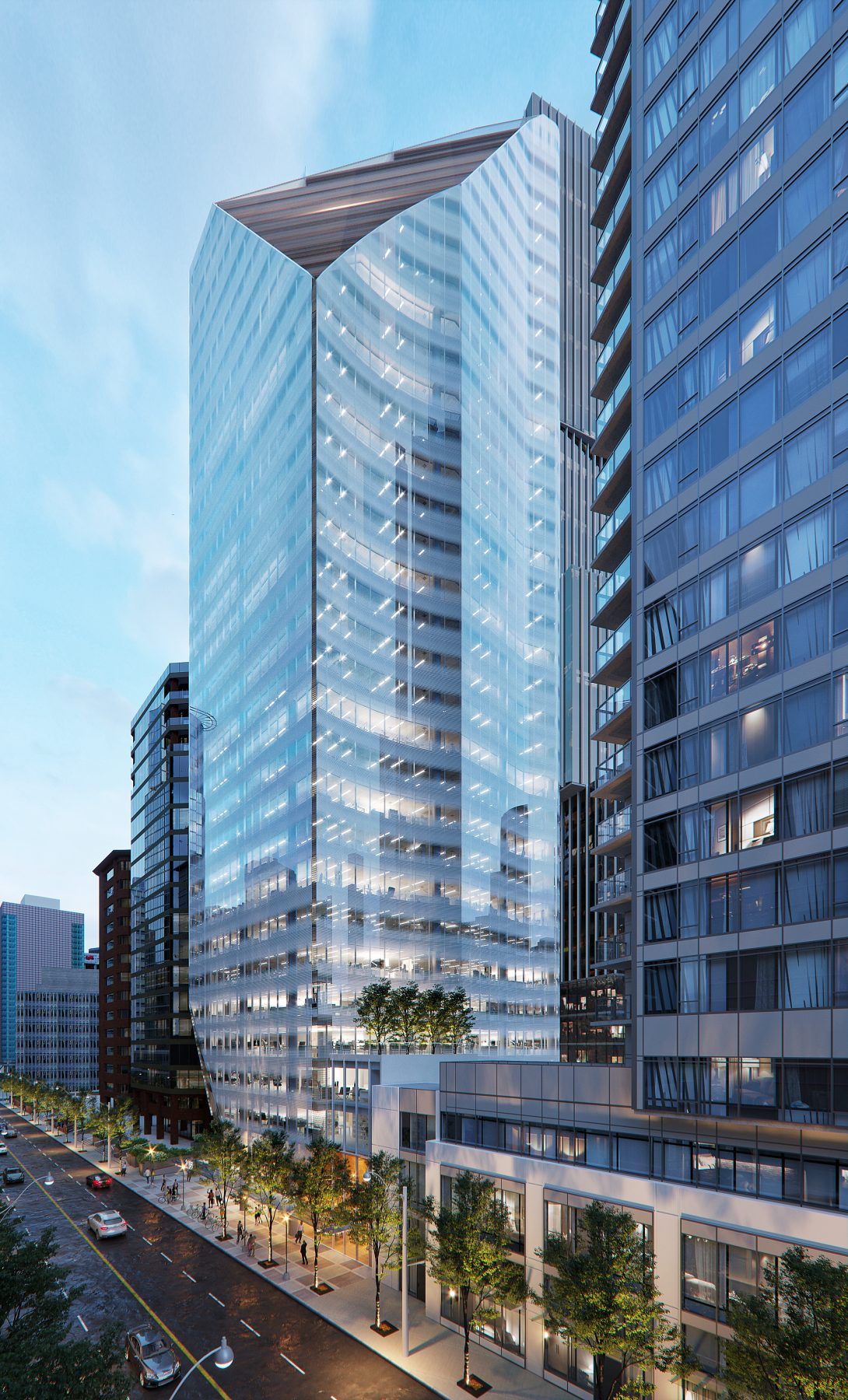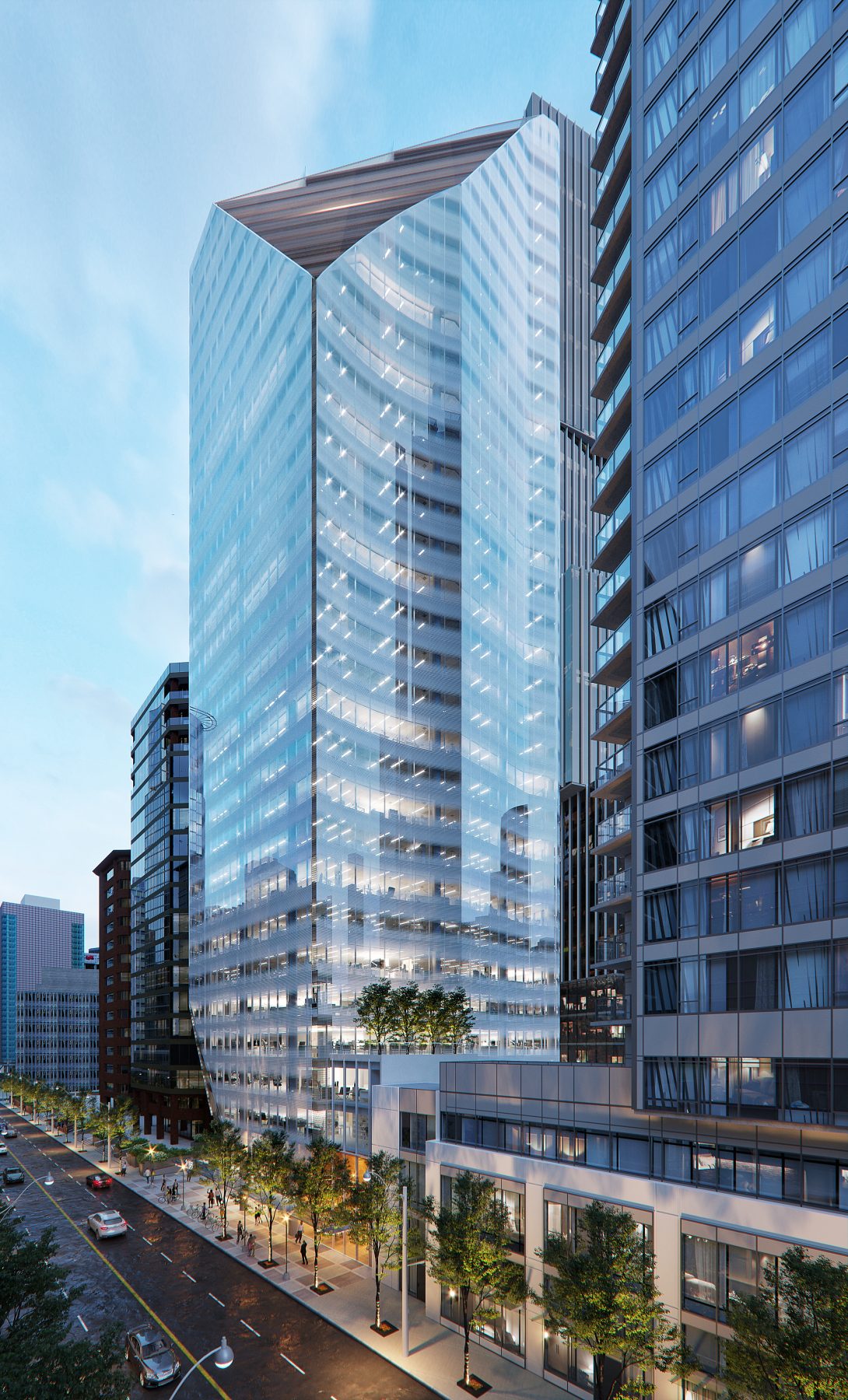 "Convex and concave exterior walls respond to the contours of the adjacent buildings to form an undulating body wrapped in ceramic-fritted curtain wall glazing," reads the project's design rationale.
"A curved white glass curtain wall affords unobstructed views and establishes a distinct character and impressive presence. The ceramic frit also reduces thermal transmission, lowering heating and cooling costs and improving the building's sustainability."
There will be a sculptural staircase that "reflects the sinuous forms" of the exterior walls that connect the upper and lower lobby space, and the sloping facade atop the tower features rooftop garden terraces that step down along the building's northeast pinnacle.
This step down was also the result of the requirement to abide to the municipal government's policy to consider the tower's shadowing impact on Harbour Green Park, located two blocks north.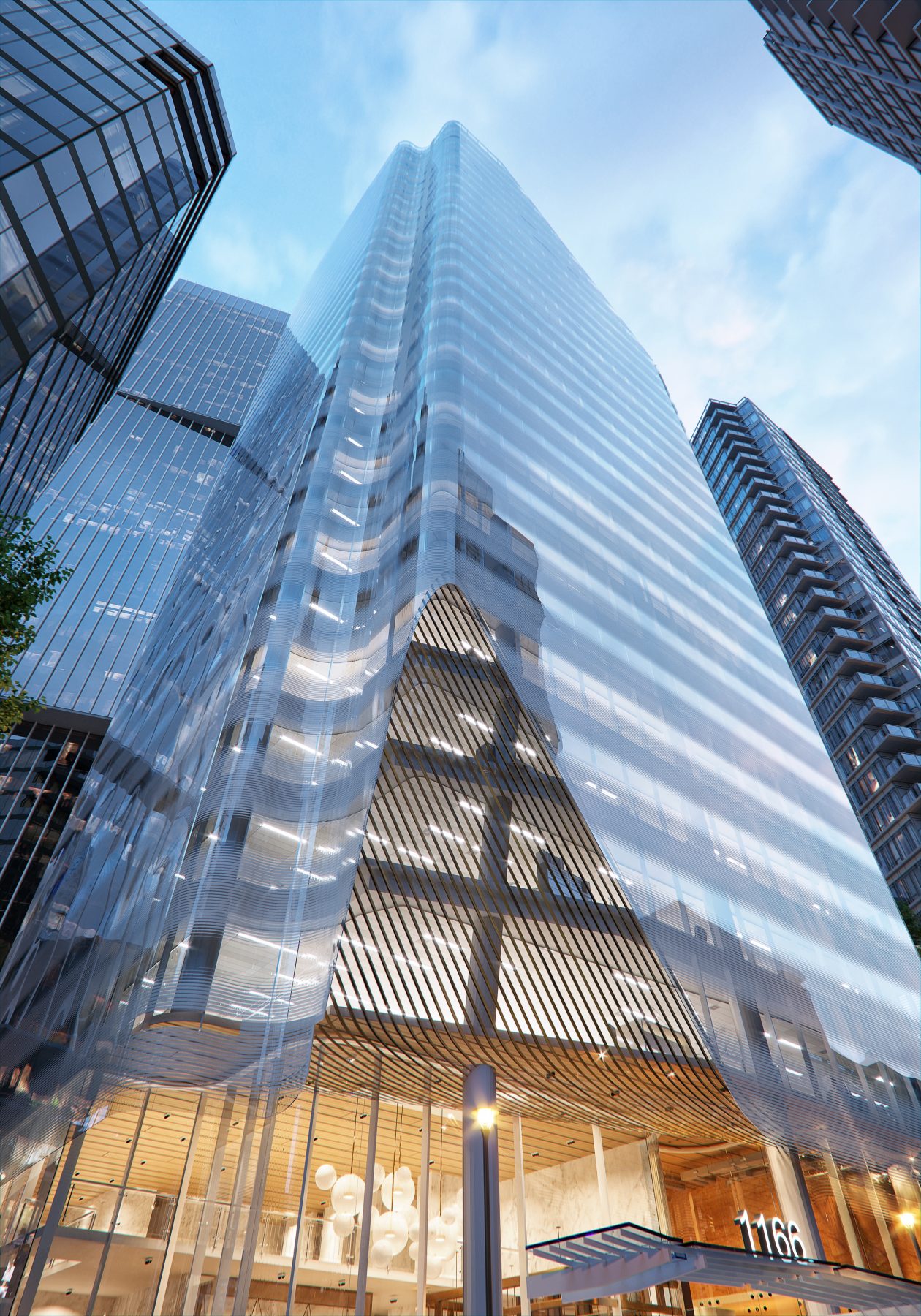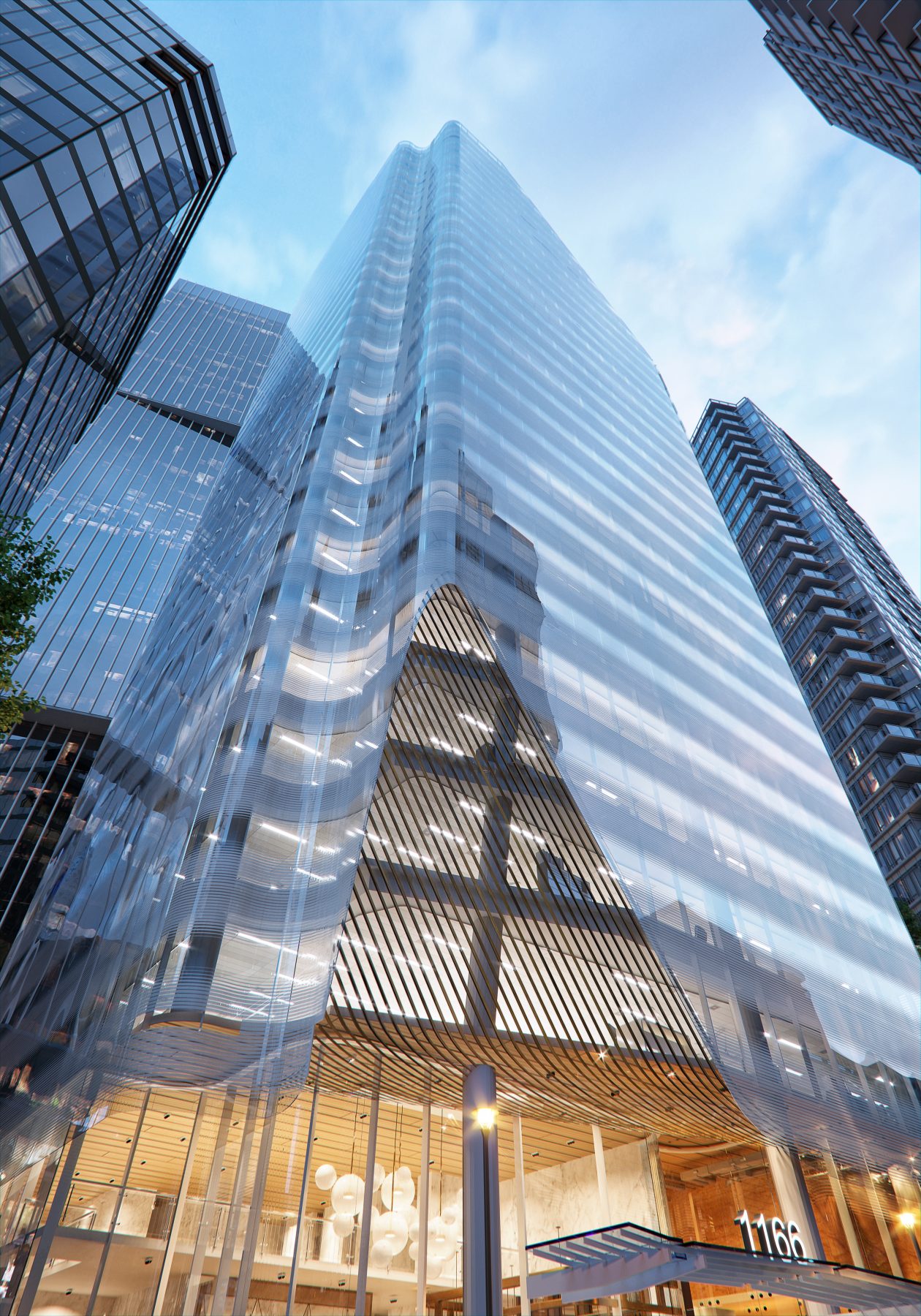 "The tower deviates from a typical rectangular form by dropping downwards in a deep wedge shape along the West Pender Street façade. Reducing shadow impact to the surrounding public realm while maintaining height, the floorplates at the top of the building are scaled down," the rationale continues.
Six underground levels will accommodate 199 vehicle parking stalls and 202 bike parking spaces.
Immediately across from this project site's laneway is The Stacks office tower at 1133 Melville Street, which is under-construction and set for a 2022 completion.
This new tower provides the local office market with much-needed new supply, given that the city's office vacancy rates of 2.6% are now the lowest in North America.