Construction Update
Construction of 1188 Bidwell is on track for move-in's late fall 2019. Sculpted precast concrete panels are being installed floor by floor, combining to form an impressive dimensional pattern up the building facade and define the Davie Street corridor leading down to English Bay Beach.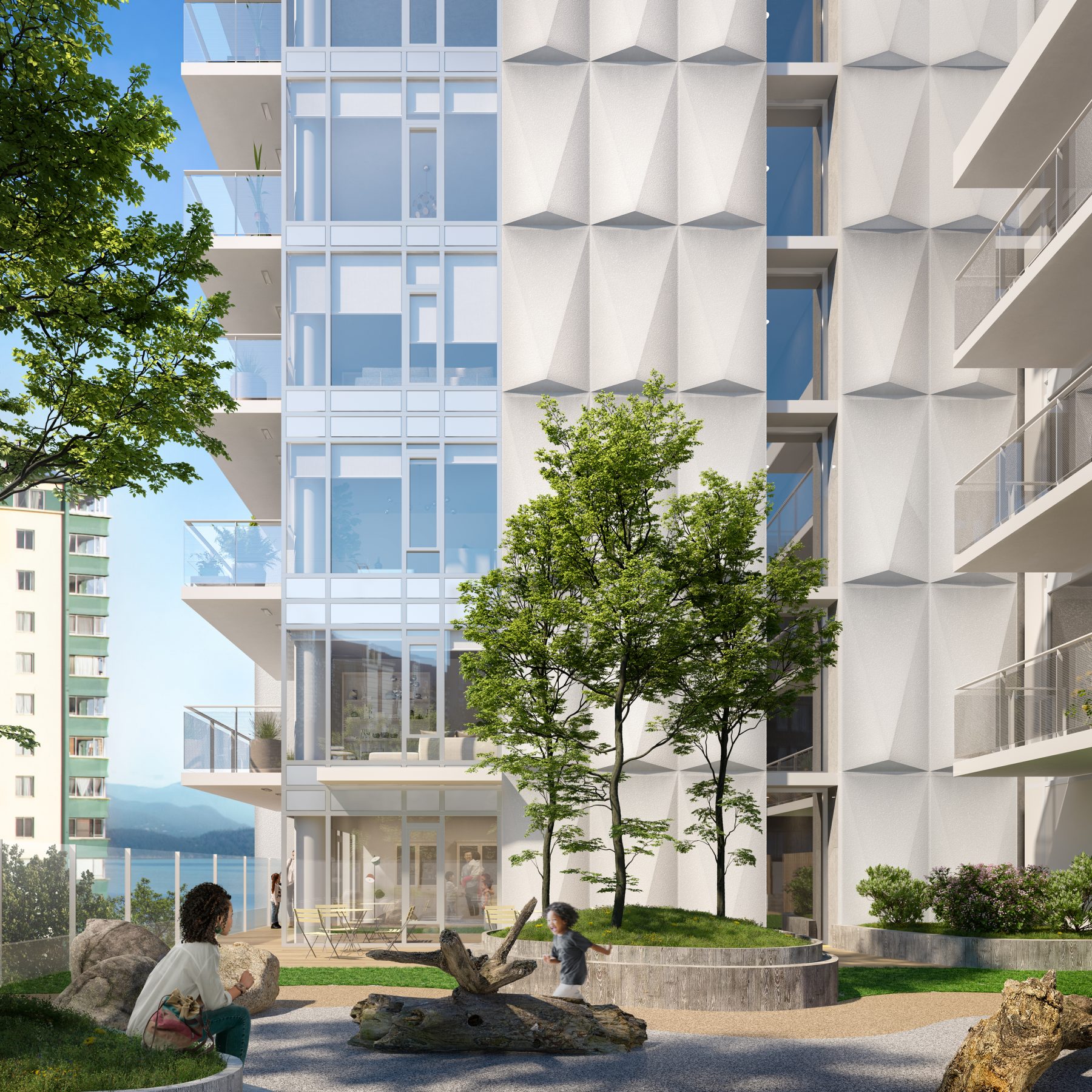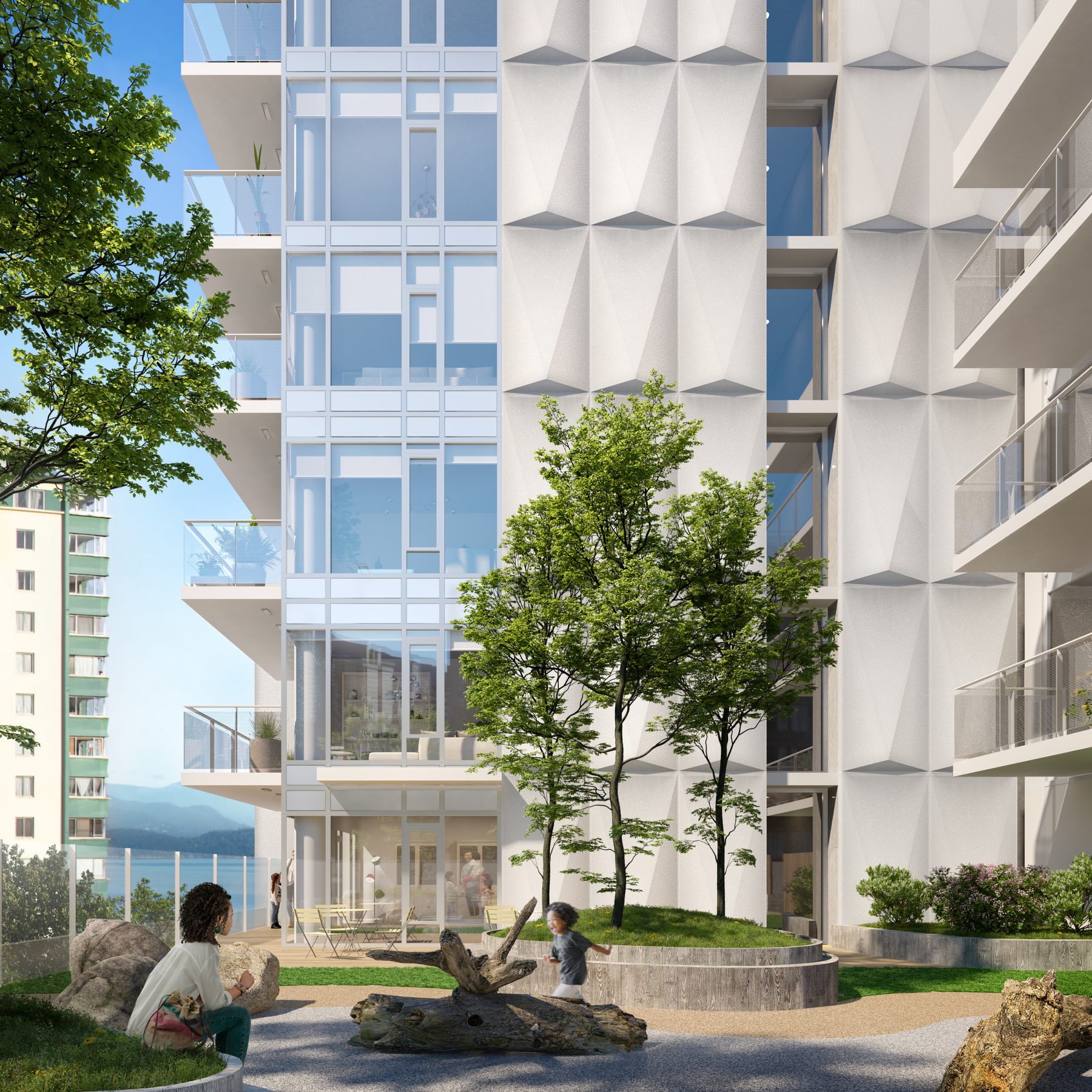 Bidwell's exterior includes 22 storeys of insulated precast panels with distinctive 3-dimensional diamond relief patterning.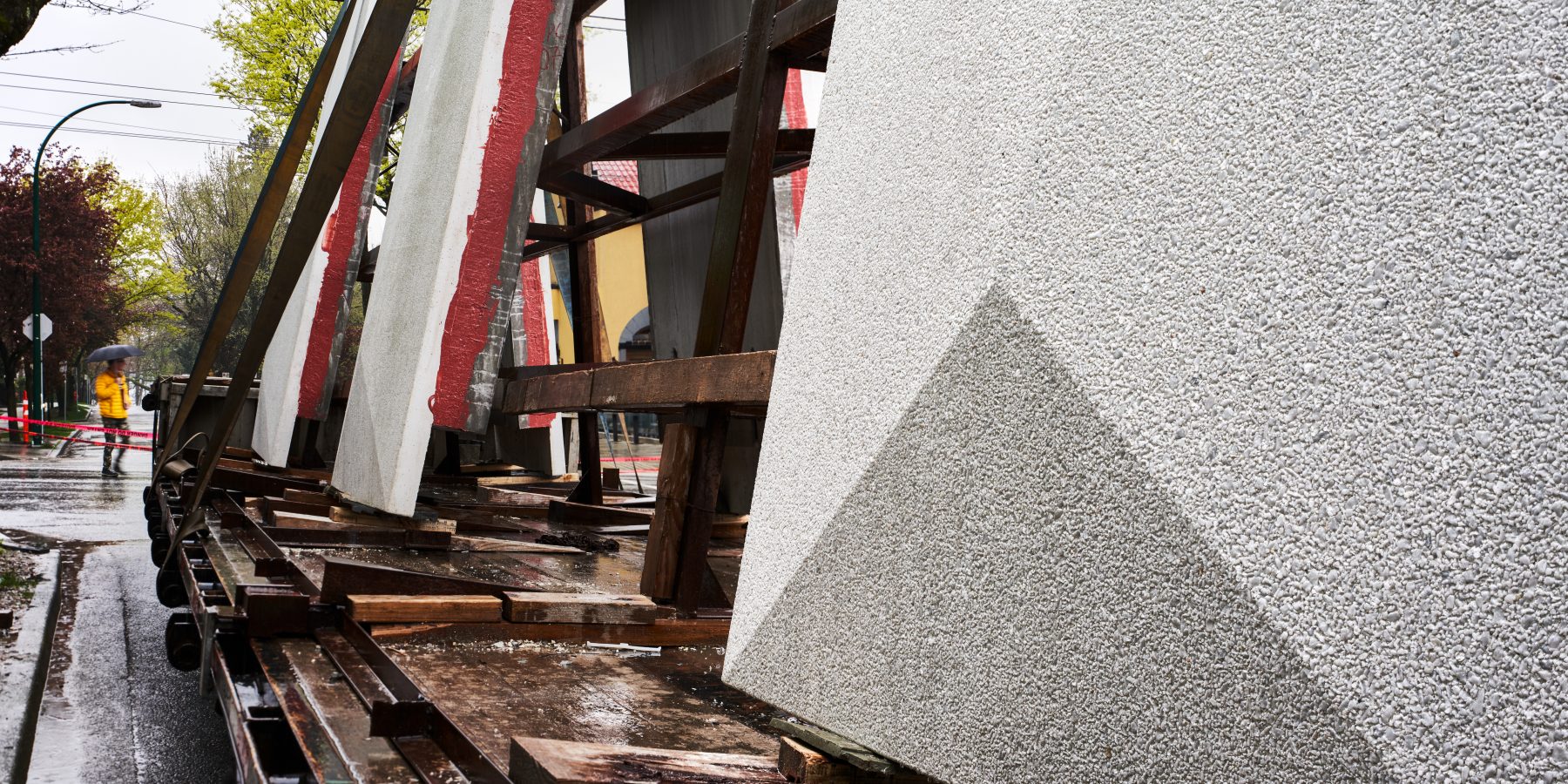 The horizontal panels span 34 feet across and weigh approximately 9,000 pounds, while each vertical concrete panel weighs up to 4,000 pounds and stands up to 14 feet high–making a formidable, iconic impression along the West End skyline.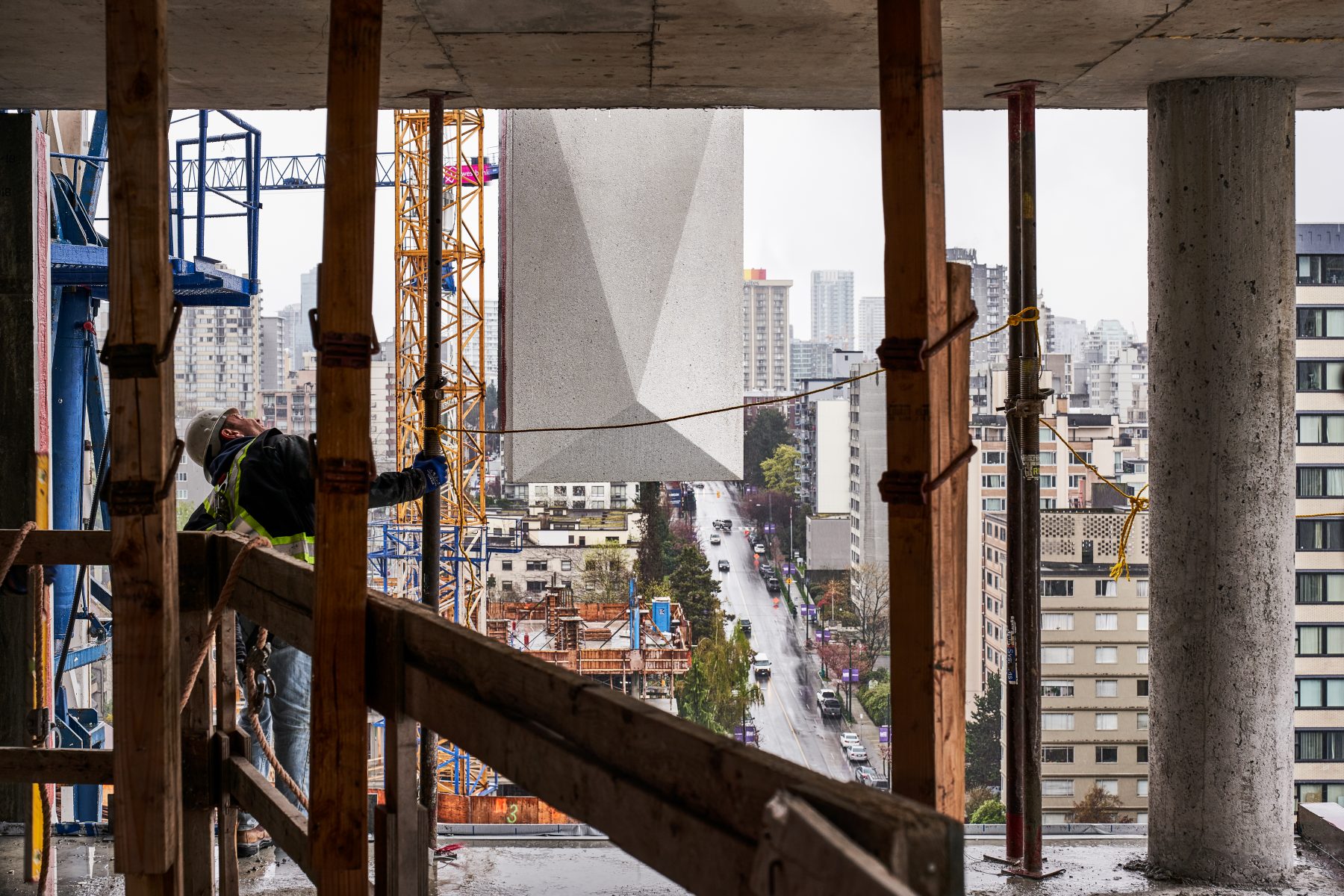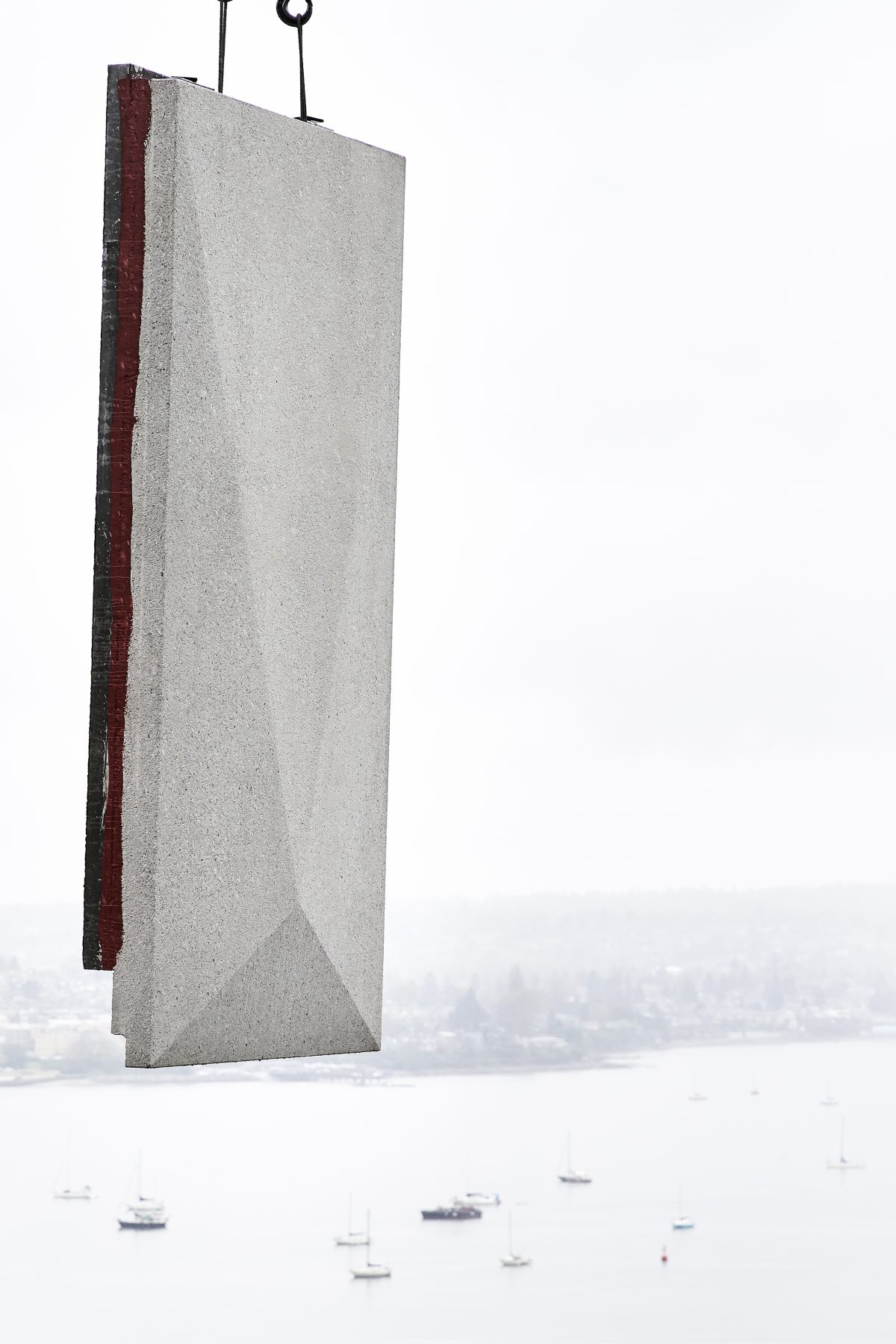 On the west side of the tower, the window wall glazing is mixed with strong horizontal spandrel, which allows stunning panoramic views for the suites that stretch across the northwest side of the building.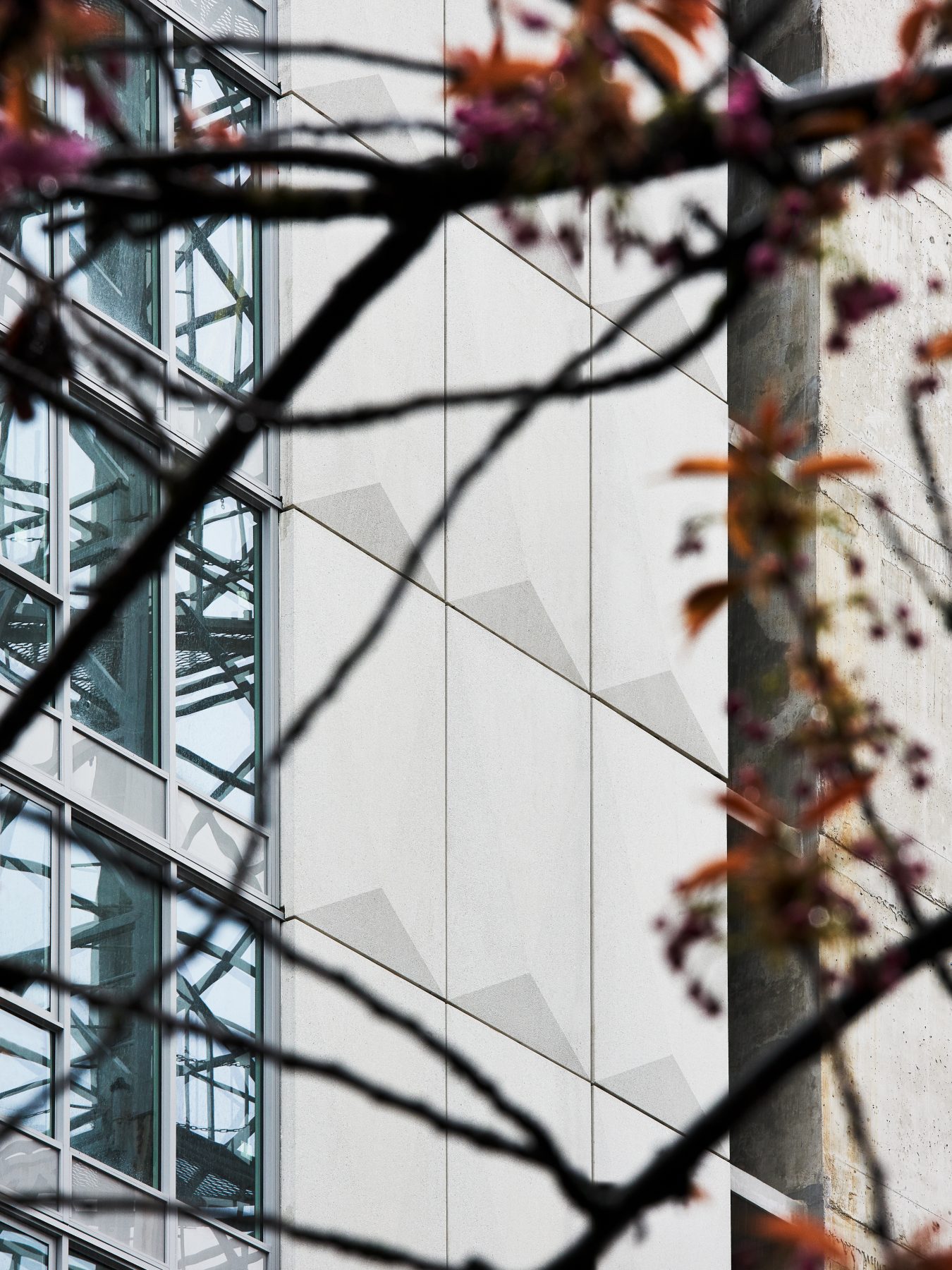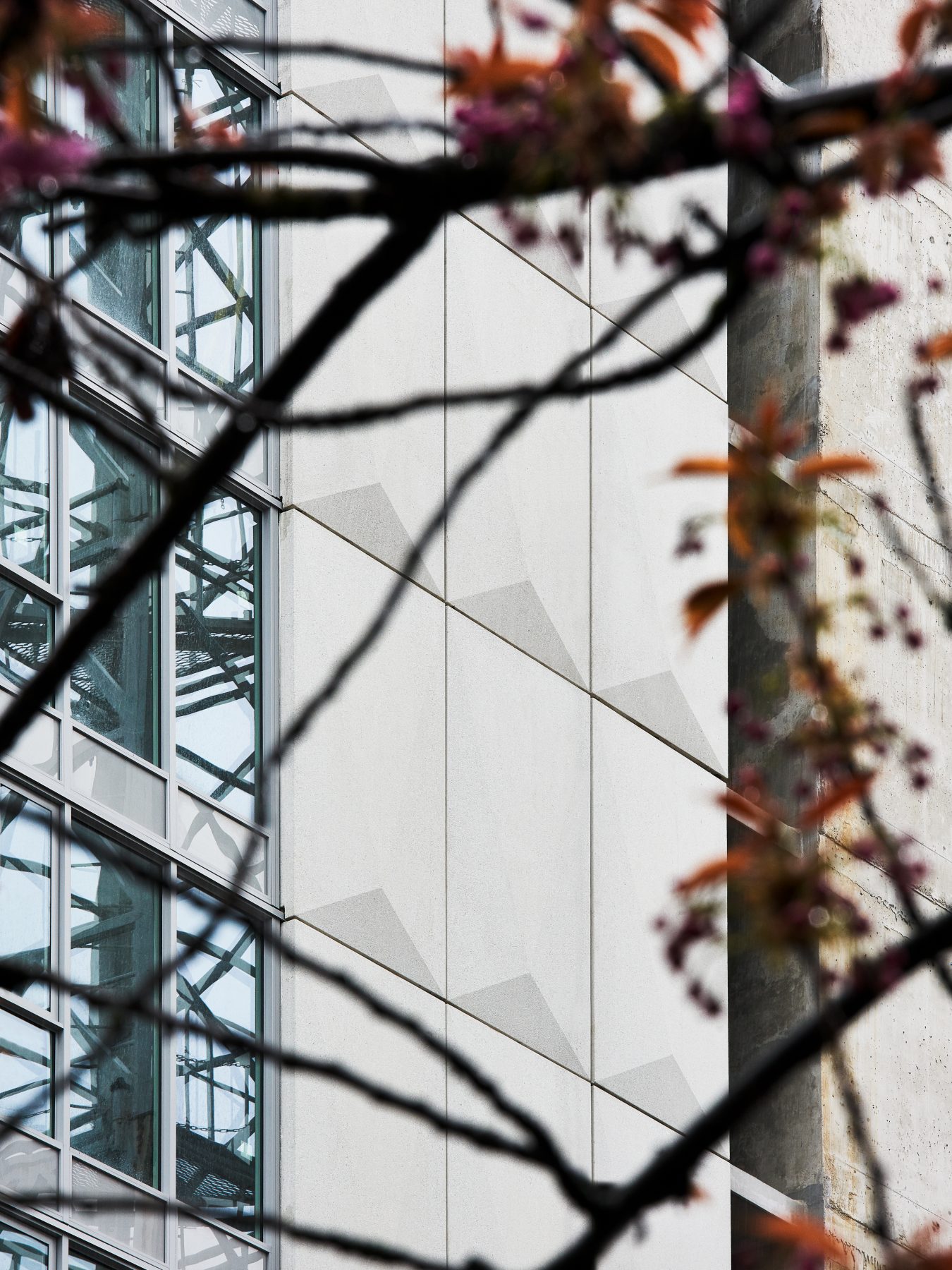 The Tower includes while precast insulated concrete panels, painted site-case concrete, aluminum panels, and use of window wall glazing. The Ground level is enhanced with curtain wall glazing while the Residential entrance is accented with precast concrete.